Wyoming is always one of the most preferred states in the US for start-up businesses as well as for bigger enterprises. Corporations and businesses find Wyoming a state that offers several benefits that will aid in the growth of their business, including the fact that there are no personal income taxes, no corporate income taxes.  Wyoming tax system and privacy of company owners is another important feature in Wyoming Incorporation.
The below infographics gives the statistics of the total number of LLC & INC formed in Wyoming from 2015 – 2017.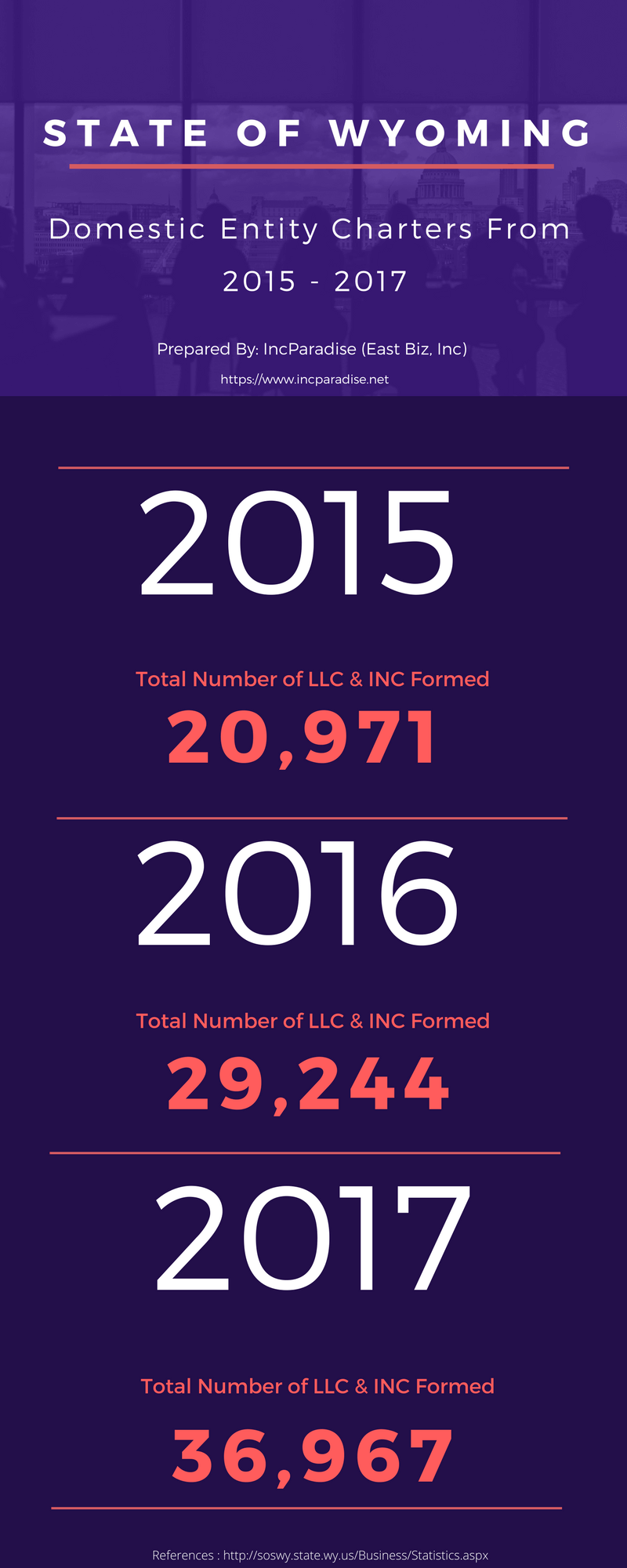 Share this Image On Your Site
Please include attribution to https://www.incparadise.net/ with this graphic.