As Wyoming has been identified as the best state to begin a company in, by Business Insider in 2016 due to the excellent record of business survival, high volume of entrepreneurs, and the business-friendly tax climate. In short, to starting a small business in Wyoming is the best choice for every new coming entrepreneur.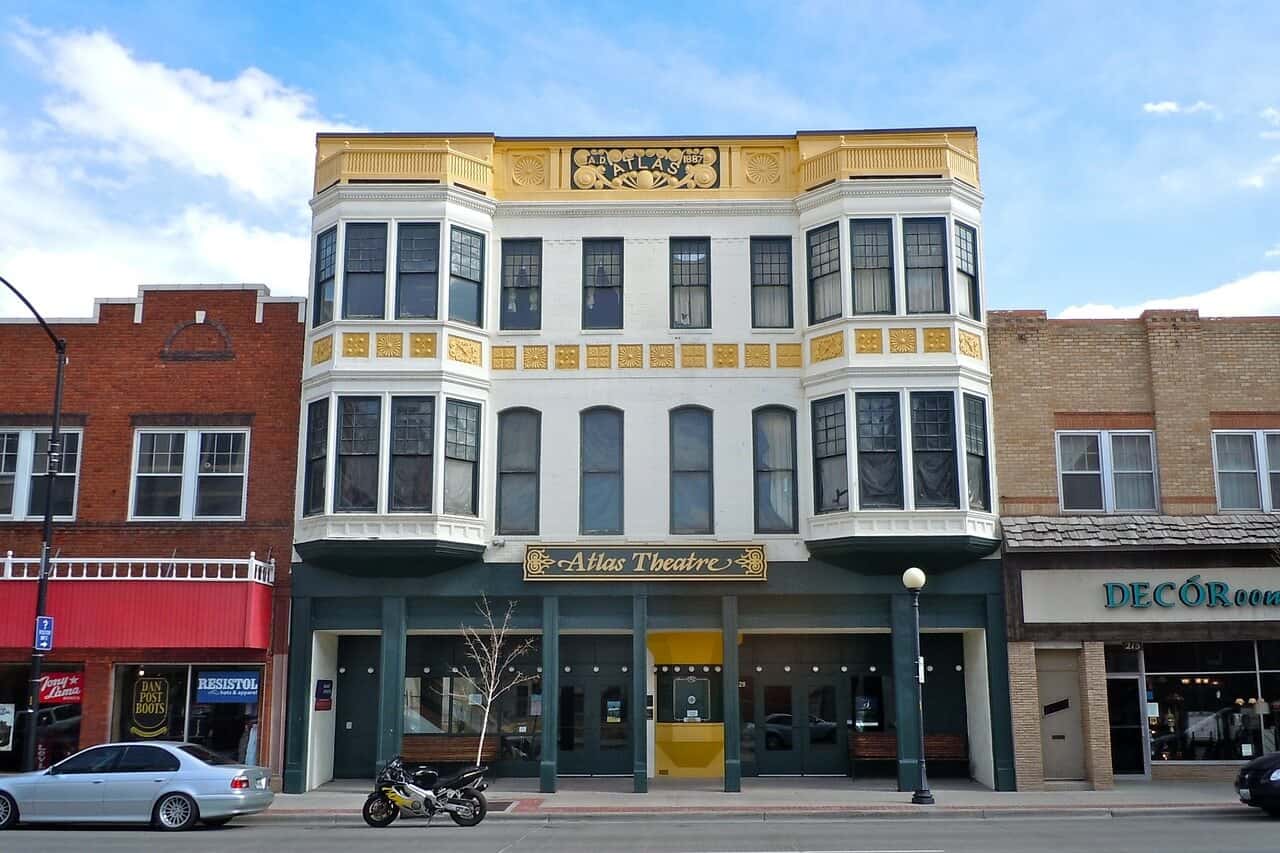 Some Business Facts of Wyoming
Before we can talk more about the state and how to open a Wyoming LLC, let us look at some basic facts that make this state a worthy one.
The Yellowstone National Park is a part of Wyoming, where the state's plant is Castilleja linariifolia, and the state's bird is the Western Meadowlark.

The chief industry that makes up 29% of the GDP of Wyoming is the mining. The local and state government serves as the second largest employer of Wyoming. Other than this, the logistic, manufacturing, and real estate industry also have significant functions in the economy of the state.

There are approximately 585,501 residents in Wyoming, making it have the lowest population as compared to the other states. The largest city Cheyenne, in Wyoming has about 64,000 residents.

The largest coal mine in the world is in Wyoming.

The life quality in Wyoming is outstanding which is why it is the 5th highest state regarding material well-being and is also ranked as the 12th.

The business climate in Wyoming is the best since it has no personal income, inventory, or corporate taxes. Other than that, it has low labor costs.
Steps to Start a Small Business in Wyoming
Step 1: Plan The Business Idea
To be realistic, the business plan is vital since, without one, your business is nothing more than a fly-by-night activity. If you don't have a draft of what you want, you would not know how to execute things. And with this everything would be messed up and leave your dream of doing business in Wyoming deserted.
From what Benjamin Franklin said once, "By failing to prepare, you are preparing to fail." To start a business in Wyoming is not something small, you need to put in all the struggle and scour your niche's dredges till you succeed in either becoming serious regarding your business or fold up shop. A strong foundation is needed, and it has to be laid before you can have a skyscraper of your company over it!
Step 2: Select the Business Structure & Register it
As soon as you are at the top of the perfect business plan to start a business in Wyoming and to own a Wyoming company soon, you need to move to the next step. This includes selecting the kind of business structure that the company needs, and you need. Keep in mind the benefits that the Wyoming business license provides you and your company before you choose the structure.
After this, the next thing is to register the company, along with this you need to begin the process of guarding your brand name. But just so that you know, almost all the entrepreneurs form the Wyoming LLC structure since it has many advantages. You would be able to avoid the disadvantages that the others have like the double taxation.
Nevertheless, in case you are attempting to make your company a public one or raise sizeable external capital, you might need to re-think about this structure. In this case, the Corporation is a better option for doing your business in Wyoming.
Step 3: Deal Professionally With The Wyoming Tax Obligations
So, now that you are at this step or here to start a business in Wyoming, you need to comply with the tax rules. Yes, we know that you had read somewhere that Wyoming is considered as the absolute Live & Launch for businesses state, and this is due to the no corporate income, inventory, or personal taxes.
In short, this means that you have a chance to have better margins and higher earnings. Other than this, the step up process is easy and quick if done properly. But still, you need to keep the records as it is an obligation, and even if you pay nothing to the government. Oh, and let us not forget that we also are able to enjoy the low use and sales tax rates.
Step 4: Get Permits & License
Well, since you have a business plan, you have already decided on what you would be providing the public with your business. And it is obvious you are not going into the mining industry. Be whatever; you would have to get the applicable licenses for it or permits before you can just enter there and begin doing what you want to do.
These licenses and permits are not for normal service providers but the production industry types or mining ones. Find out the related licenses as per what you are about to provide and obtain them.
Step 5: Open a Business Bank Account
It is obvious that doing business in Wyoming would assist you to have enormous and significant numbers. So, it is better to have a brand, a favor and give it a personal, startup-friendly, or a centralized feature account. This would also help you have proper and tidy bookkeeping. With everything clear and neat, you would not mess up anything when it comes to any legal or financial matters.
To get the bank account opened in the right bank, you would need to shop around the state to compare all the features of every bank before you decide the bank in which you are opening your business bank account. The bank needs to offer you enough of services that would be the best and benefit your company finances.
Step 6: Select a Galactic Location
This is another critical step when you start a small business in Wyoming. From the Cheyenne to the beauty of Casper, and from the naturalist fantasies of Rock Springs to the shopping spree-friendly ambiance of Gillette, if you do not have any issues with the little population, you would love these locations. Just go around the state, learn all about the cities and choose the one that sounds the best for you.
Moreover, if you are not able to decide which place is better for you, you can always hire a professional just like IncParadise that can help you with the Wyoming business license and registration of your business.
Step 7: Finance Your Business
Since Wyoming is the American state that is least populated and ranks at the 49th position compared to the other US states regarding the GDP size, there are no conventional forms of funding available. Though, there can be help taken from the banks or for some investors you meet and discuss about. But if you are looking for a substantial capital to start a business in Wyoming, you might find it difficult to get here.
But do not worry much. The Internet has everything that you need today, and the sites like CrowdFunding and Social Lending can do a lot for your idea. Just know that you need to take each step slowly in this process, and also be strategic.
Step 8: Build a Business Website
This step is as important as the other steps are and had to be a part of the list. There are many who start doing business in Wyoming and ignore the fact that they need a website to represent their business. With the tech-infused entrepreneurial era and the new economy, this is like a security to be alive in the market or to start a business properly.
It is obvious that you need a website. If you do not have one, how would the crowd know what you have got to offer. The best way to reach out today is via the Internet and the websites. It is easy to make one, and you can hire professional help to do it.
Step 9: Market Your Business
This is a tip that has been used ever since the old business ages. Though the methods have changed, marketing is something that helps a business grow. You can use the traditional way or even the new online marketing method. Although, if you choose to market using both the techniques, it would lead to much more profit and grow faster.
Get in touch with professionals who can offer services in marketing that would be highly effective and worth the money spent on it. Start a business in Wyoming and get the benefits properly by using the right methods and steps.
Step 10: Stay Inspired & Continue Learning
This journey you are embarking on is all about your dreams and your struggle, and hard work is what would determine your success in this case. If you lose hope half the way, you would not be able to gain all you ever wanted and would fall into the category of being a coward. Motivate yourself every day, or employ someone to do so, but you need this to keep you going and keep your business going as well.
If you have already made your plan, and you want to Start a business in Wyoming and make it a Wyoming LLC, follow the steps and work hard to get there. IncParadise can help you with the registration process along with the other necessary documents from the government. All you need to do is contact us for more details!