Are you located in Wyoming and looking to start a business in Wyoming? Don't know which type of company you want to open? Wyoming is a part of the United States, with the capital as Cheyenne. Located in the Western part of the US in the mountain area, there are a lot of small business opportunities in Wyoming.
As compared to all the other states in the US, Wyoming is the second least densely populated where the weather is also deemed to be extreme as compared to the other states; it is much drier and windier. On the other hand, the economy of the state revolves around tourism, travels, agriculture, and mineral extraction.
Most of the tourists come to the state to visit the parks like Independence Rock and Fossil Butte National Monument, Grand Teton National Park, and the Yellowstone National Park. Moreover, the agriculture sector produces a significant amount of the crops such as barley, wheat, sugar beets, and hay, and other major products are wool and livestock.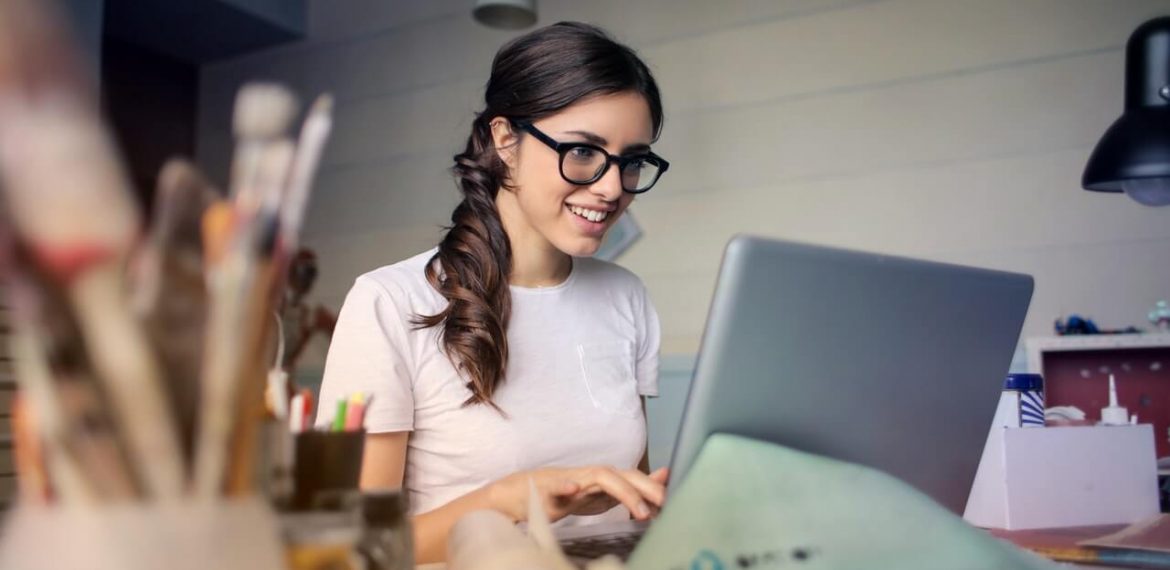 Furthermore, the state is blessed with many minerals like the natural gas, crude oil, trona, uranium, coal, and coalbed methane. In fact, Wyoming has the largest reserve of trona as compared to the world. And this lets you know that this is one of best small business opportunities in Wyoming under this sector.
But if you want something else than that, the manufacturing industry is also a huge blockbuster in the state that contributes a lot to the economy of the state. Commodities like paint, synthetic rubber, plastics, pharmaceuticals, baking soda, water softeners, diamonds, glass, paper, soaps, etc., are produced in massive quantities in Wyoming.
Small Business Opportunities in Wyoming
So, in case you want to incorporate a business in Wyoming, it is better to consider the following small business opportunities in Wyoming so that you can be successful in your business venture:
1. Home Tutors Service
This is one of the booming small business opportunities in Wyoming that needs just a little to no capital for starting it up. In case you are a trained teacher, and you have some spare time in your hands, you can use it to run a home tutoring service.
The thing that you would need to do is publish pamphlets showing the services that you are offering and distribute them to any parents that live in your neighbourhood. And with the help of this business, you get the chance to initiate it alone. Moreover, when the clients increase, you can eventually recruit other teachers to assist in doing the teaching work for you.
2. Auto Mechanics Workshop
In case you are a person who knows all about fixing motors, and you live or are planning to move to the state of Wyoming, opening an Auto Mechanic Workshop is also another one of the small business opportunities in Wyoming that would be successful.
You would be able to earn a lot of profit in this venture, plus your business would eventually thrive in the market. The only thing is that you would need to get the best place where your workshop would be located, and that can be easily accessible by the motorists.
3. Glassware Manufacturing Company
The Trona that is found in abundance in Wyoming is used for the manufacturing of glass. And since the state has the largest quantities in the world, it is easy to use this resource and build an empire out of it. Hence, starting this type of business would get your profits in no time and you would be able to even get the raw material at an affordable rate.
4. Manufacturing of Plastics & Synthetic Rubber
In the entire US, Wyoming was ranked as the 5th largest producer of crude oil in 2007 where Synthetic Rubber and Plastics are also the byproducts of this. So, in case you have the right idea about how this works, you can start your own manufacturing business for crude oil.
Other than that, you can also opt for the business of Synthetic Rubber and Plastics manufacturing company, and make the packaging for the businesses that are creating many commodities.
10 Small Business Ideas & Investment Opportunities in Wyoming
Click To Tweet
5. Production & Distribution of Baking Soda
Another one of the small business opportunities in Wyoming is the production of Baking Soda. Since Trona is abundantly available, there are a lot of side products that come with it. Baking Soda is one of them, and the best thing is that you would be able to obtain the raw material at a lower rate. Moreover, the market for baking soda is not just in America. You would be able to export the product you produce to the rest of the world, mostly if the quality is great.
6. Paper Manufacturing Company
In Wyoming, it is very cheap to begin your paper manufacturing company since the raw materials are easily available (another byproduct of Trona) and are available at a cheaper rate as compared to obtaining the product from elsewhere. Hence, the Paper manufacturing company is one of the best small business opportunities in Wyoming if you want to build an empire soon.
7. Diamond Shop
Inaugurating a Diamond shop in Wyoming would get you enough of profits within no time as the business would thrive. And if you decide to start this business and succeed in it, you would be able to become a wholesale distributor of Diamond because Wyoming is known for the vast quantities of Diamond production.
You would also be able to create a better business if you take this Diamond shop online for complimenting your physical one. The online shop would allow you to connect directly with many people around the world, making this one of the best small business opportunities in Wyoming.
8. Soap Manufacturing
Soap is another thing that you can manufacture from the Trona byproducts, and this makes the raw materials very cheap and affordable. Starting the soap manufacturing company would be cost effective for you and you would be able to grow your business faster in the state of Wyoming.
9. Production & Sale of Water Softeners
Again, just as mentioned above, Wyoming is the state that has an abundant amount of Trona, and the byproducts are basically cost effective here. Moreover, Trona is used for water softeners; it can be easy to gather all you need to build the business with just a small amount of money and start producing water softeners.
10. Travels and Tours Business
There are a lot of National Parks in Wyoming, and it attracts a lot of the tourist from not just America, but also from around the world. And if you are living or are about to move to Wyoming, out of all the options of small business opportunities in Wyoming, this is a great one as well.
The Travels and Tours Business would not be something that you would have to struggle for to obtain both clients and profits. It would be easy, and if you plan to make a website about your business, it would become much better and give you a better presence in the business.
Conclusion
All-in-all, in case you are serious about starting something genuine and serious in Wyoming, you can consider any of the above mentioned small business opportunities in Wyoming. And if you have decided to start the business in Wyoming and need help with the incorporation and registration of the company, IncParadise can easily help you with it.