2020 has not been kind to anyone, especially to small businesses. After the economy went to a halt in March, a lot of the small and medium-sized companies began to operate with lower budgets and reduced staff. In short, they were not able to work much on their small business marketing methods since the world was "resting". But as we got into 2021, things are moving back to normal. And with this, it is important to put your small business marketing ideas of 2021 into action.
This article will help you with it. So, keep reading to know more.

Small Business Marketing Strategies
Marketing is meant to raise brand awareness and help you get leads that would turn into sales for the company. Having a small business can make marketing a challenging task. And with what last year did, we need to make the right efforts and use the right marketing ideas for 2021. Here are some of the top strategies that can help with your small business marketing.
#1 Evaluate your market and target audience
Conduct the market research that would allow you to see where you can level up your company or shift to add new streams into the business. See careful to check what opportunities are there for either starting a new deal, launching new services or products. Look into what the customers are demanding. Keep in mind that even though the pandemic has affected all the small business marketing and economy of the last year, a lot of this year's changes have been happening even before COVID-19.
Huge trends like businesses leaning into digital transformation and consumers embracing e-commerce are being accelerated by the current public health situation. And before your mind goes there, these things are not going to change as things get safer. Everything would be online and more things would move online as compared to how things were before.
#2 Create a Website and focus on SEO
This has been said many times over and over again. We live in the digital era and if you are not yet online, then it is high time you get online with your business. As a matter of fact, the businesses that were not online were the ones that faced the most trouble – logistical and operational issues, during the pandemic. This just made companies lose a lot of funds due to the inactivity as the world remained closed. With this kind of uncertainty in our way, it is better to move towards getting your business online.
Many companies have found their way around this and have made their customers happy. It is time for you to update your small business marketing methods and get a website. There are a lot of tools that can help you move online easily and all you need to do is get a domain and a great tool to build your website. Your online website can be a store, used to offer consultations, sessions, services, and anything that your business offers.
Getting online would also help you in improving your sales as you will be able to see how people respond to what you offer. Another you need to do once your website is up is work on search engine optimization (SEO). If you did not know; when a person searches for something on Google, they always choose the first options that show up. How do these come up here? Well, that is by working on the SEO aspect of the website. You will need to get your website optimized for the search engines to show it on top.
It does take time initially, but when done right, you will not just reach the top but also see sales increasing in your company. Just ensure that you keep the efforts consistent. You can hire a freelancer for this if you do not know how to get it done, or better, take up a course and then work on it yourself. Another option is to use tools like HubSpot as well to help you to get a better understanding of the SEO and work on it.
#3 Use Social media for brand awareness
Social media might look as though it is a fun place to just connect and socialize with people, but it is actually a very powerful business tool. It can help you in increasing your domain authority which helps in the SEO ranking as well. In addition to this, it can get you more customers by reaching out to new potential customers and engaging with them. In fact, why wouldn't you want to be seen where all your customers spend most of their time? Use social media to your advantage and ensure that your potential customers see and interact with you.
#4 Use email marketing to generate leads
Just because you have converted your website traffic into leads does not mean that those leads are ready to purchase what you are offering yet. That is where email marketing comes into play. You need to make sure that the potential customers know that you are there. It is important for you to stay on top of their mind and help them move towards making the decision to purchase what you are offering.
In fact, email marketing is a very important part of a small business marketing toolkit. About 73% of millennials usually prefer communications from businesses to come via their email. This is a great, free and scalable way to interact with both existing and new customers. As soon as you have the email marketing tool in place, begin reaching out to your customers. Make a space in your website to obtain the emails of new customers as well. Also, we know it is not possible for small businesses to devote a lot of time to this. So, take up an automated tool that would work on sending out emails for you. Just set it up and you are ready to go.
#5 Write SEO or Keyword optimized blog post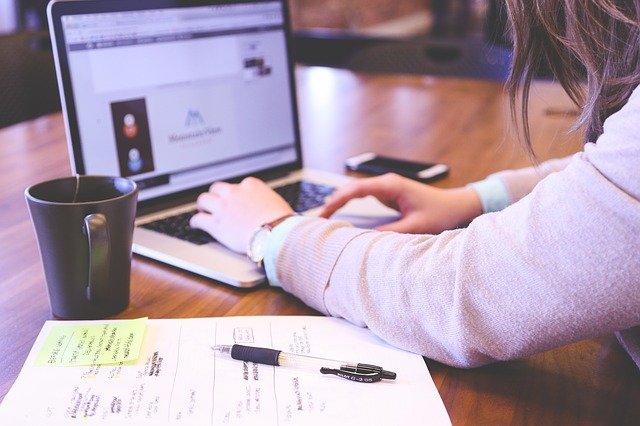 Another one of the marketing ideas for 2021 is blogging. Content and blogging are very important when it comes to reaching out to people and ranking well on search engines. You will need to use the keywords you want to rank your website within the content. Use your desired keywords a lot in high-quality and useful content. And with this, you will begin to see your website show up in the search engine results and on top as well. In short, a great way to become an authority on your topic, product, or service – is to blog. So, make sure you are writing with SEO in mind.
#6 Create and promote explainer or tutorial videos
As per the research done by HubSpot, more than 50% of the customers usually want to see video content from brands. People interact more with videos as compared to just text content. Moreover, we can also see that the social media apps like Instagram and Facebook too use more visual layouts. The reason is that people love that more. To help with your small business marketing, it is better to keep up with these trends. Take up this idea of creating videos and then uploading them to your social media accounts and also on your website. Ensure your video formats are optimized for different platforms. If you've recorded in AVI format, you might need to use a video converter to change AVI files to a more accessible format, such as converting MKV to MP4.
#7 Analyze your growth and ROI
While time passes, you need to see the ROI (return on investment) and the growth of your company. This would give you the momentum and cash flow to put towards growing the company by investing in large projects, long-term plays, and more sustainable growth models. Tactics that take time to build are poor fits for your primary initiatives. So, by analyzing your growth, you can see what works better for you and how fast can you gain a return on investment. Look for things that would benefit you and your company faster.
#8 Focus on online reputation management
Online reputation management means that you need to make your reputation good online. This includes obtaining reviews from your customers. How? Request a customer for a review once they buy something from you. Or you can add a tool to your website that would automatically ask them for reviews. You will also need a tool to check if all the reviews are good. Reviews would also help you learn about where you need improvement.
#9 Automate marketing process
The main business mantra for 2021 is to embrace digital transformation. So, you need to leverage digital tools to automate your small business marketing processes. In fact, this is a great option since you would not have to take care of everything manually. Being a small company, you would not have the time to look into things manually or handle the customers on your own. Automating everything would make the process smoother.
As per Salesforce, around 67% of companies already use some form of marketing automation. Your investment in an automated solution will help to relieve you of the effort of actively marketing, while still enabling you to access data that can inform your strategic decisions going forward.
#10 Use paid ads like Google AdWords
Organic traffic does not come easy and it takes time to build. Being a small business, you can benefit better if you invest a little in the short-term plays. Pay-to-play tactics that target buyers with high intent are great for short-term wins to jump-start other objectives. Google Ads are perfect if you know that your target audience is searching the web for your product or solution. If your audience is more on social media websites, then you can opt to use their ads instead and get enough impressions. With this, you would be able to gain the interest of your audience.
Conclusion
In short, do not let your business fall behind this year. Or if you have closed your business and/or just want to start a new one, then do keep these marketing ideas for 2021 in mind for your business. Also, if you need help, IncParadise can help you in setting up your business by incorporating and registering it in the USA. To know more about it, contact us today!