This year, festive or holiday season is already in full swing and with the holiday shopping curiosity piqued, entrepreneurs have pushed all the right buttons of marketing. They have kept all the effective market strategies at the front of their business entity like website pages, marketing mailers, social media pages and much more. But it is better to have a checklist handy to remind yourself of all the pending activities that require attention.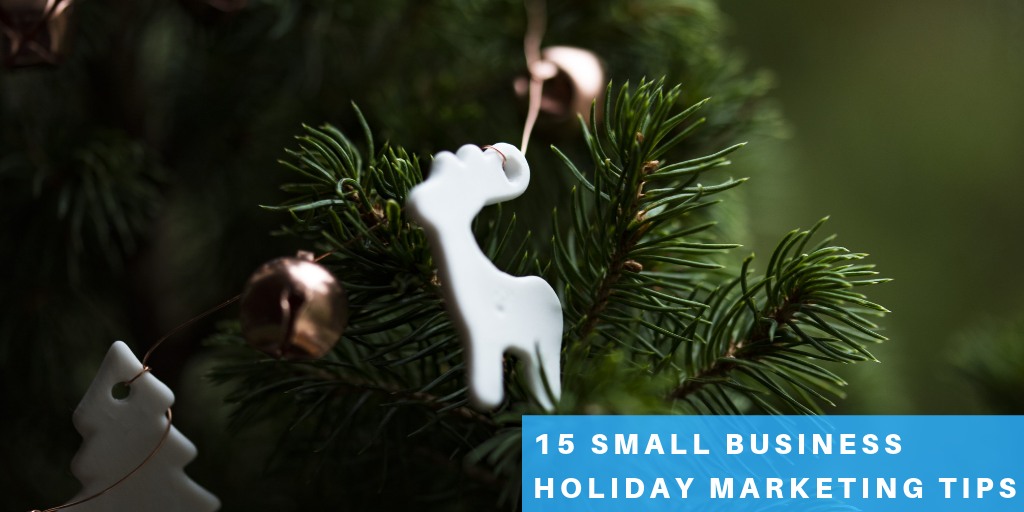 Here are the top 15-holiday marketing tips that will make this holiday season of yours a magnificent success:
1. Treat Customer as a King
The best way to capture most of the target audience is to create a strategy whereby you can make your customer happy, and the only way of doing it is treating your customers like a king. And for that you should know your customer better, focussing on their requirements. As a first tip, deliver the best content to stimulate their interest in your product and services. After all, it is their holiday season and the most awaited time for the holiday and festival shopping. Go ahead and right off the bat.
Moreover, it is beneficial to collect customer inputs before the actual holiday season starts. For that, you can shoot emails to target audience where it hangs the most online. As an example, you can put up a Facebook post to seek their valuable inputs regarding their expectations from your business. Out of the most magnificent holiday marketing tips, giving temptations to the customers is a great way to grab their attention. You may offer money-saving coupons surprise gifts and much more.
If you have decided onto offer the same, then you can collect the inputs from your target audience by sending personalized notifications or emails and know their preferences. So that, you can make your customer happier by providing them the customized packages.
2. Prepare your Stores
Do you want to attract your customers through various marketing gimmicks? If so, it is time to deck up both of your online and offline spaces. Since it is a holiday season, the way your website and the store is represented puts a refreshing impression on the customers. Even most of the successful entrepreneurs have also suggested to include online marketing messages(emails) with a holiday look and feel, as the most useful holiday marketing tips to allure the targeted audience.
3. Schedule and Start Building a Tempo
If you are good at planning, then this holiday season will bring huge success to your business. But your business plan would excel if you will schedule events beforehand. As everyone is now updated with the upcoming technology and the events hence it has become very challenging to beat competitors so, planning it weeks or months ahead is a good strategy to give a head-start.
While making up the strategy, you should focus on the four biggest holiday shopping days, which are Black Friday, Small Business Saturday, Cyber Monday and Giving Tuesday.
4. Target Influencers
As already discussed, giving the temptations has come up as a useful tip out of the several other holiday marketing tips. In addition, in spite of being a small business, you can offer free samples of your products.
This way you can test the response of your product (let us say a beauty product) as a trial and make further changes accordingly. Also, you can get a chance to list your product or services in the top influencer's products of 2018 or the holiday gift guides, which is published by them.
5. Combine Discounts with Charitable Acts
Today, people are looking forward to the genuine way of helping the less fortunate. And the majority of people get time to donate during the holiday season and usually likely to give more than they typically do. So, why not take advantage of this tendency of the people and use the significant portion of your holiday sales for funding the programs like hunger, orphan, etc. thus, it will inspire people to buy from you.
6. Holiday Party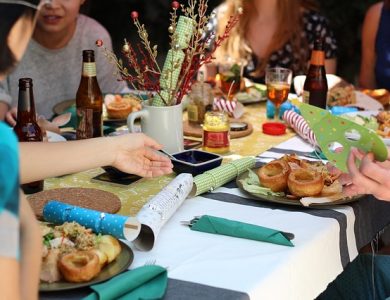 One of the best holiday marketing tips is to walk an extra mile to bring attention to your products and services. To provide an advantage to your business over the competitors you must motivate your workers to extend the working hours. To make them put more efforts into their work, offer your workers with gifts, benefits, appreciation rewards, etc. Moreover, customers also enjoy a friendly and hardworking atmosphere.
In addition, at our store, you can organize a private event and send your customers or targeted audience special invites. Do not forget to announce discounts and other tempting offers as the major highlight of the event. It could be a cyber event also, like a TweetChat or a Google Hangout.
7. Early Promotional Offers
If you are ready with your business plan for this holiday season, you should use one of the greatest holiday marketing tips of rolling out your promotional offers, as the weapon to kill all the moves of your competitor before they even get on board. To make it simple, you are suggested to start with your promotions in the first week of October itself. Be updated with all the ideas by checking out best branding agencies, globally.
8. Make Customers Feel Special
Now, it's time to bring a goodwill quotient toward your business. How about offering discounts on future purchases, "free holiday shipping" or a "coupon code"? Well, this is another enticing holiday marketing tips, which will make your customer buy more products and services from you rather than the competitors.
Christmas is a festival that brings delight to everyone, especially to the shopping lovers, who seek more and more exclusive deals. If they are your loyal customers than sending out a physical card will make sure that your business stands out amongst the lot leaving a lasting impact on your customers.
9. Customize your Email
You can customize the emails by adding holiday-themed headers with refreshing fonts and images that will eventually evoke holiday mood in your customers. You require to give visual clues to your customer and inspire them to purchase from your online and offline stores.
10. Get Engaged with Social Channels
Do you want to identify the most trending holiday marketing tips amongst all? If so, get all your social media accounts up and spread the holiday season excitement. To engage your target audience, you can start hosting contests like "crib contest" , "cutest Santa in town" and so on. It will also help your business to draw new subscribers as well.
15 Small Business Holiday Marketing Tips
Click To Tweet
11. Opt Pinterest Channel
If you are consulting top social media marketing companies for your online and even offline business then you already on a right track of creating and executing marketing strategy.
During this holiday season, several holiday marketing tips can lure you. But before you make any business plan, do not miss out to take a special interest in Pinterest. It is another trending social media channel that can promote seasonal offerings and products of your business.
12. Personalization
The customers crave for the personalization, so find out the ways that customers can feel that your company also values their business. And out the most fabulous holiday marketing tips it has come out as the most reliable approach, which makes people shop with small businesses.
13. Exclusive Content
If your customers have subscribed your emails, then that must be for a good reason. Since you might always be offering regular promotional offers, they will also seek exclusive offers intended for the holiday season too. Therefore, it's time to offer your customers a preview of your new seasonal products.
14. Prepone Celebrations
As you know, your customer would probably like to spend their valuable festive time with friends and family. So, if you want your customer to plan their holiday shopping in peace then, prepone your holiday discount sales.
15. Think about After-Holidays
The most successful business strategy for the holiday season is to plan after holidays sale. Because there are a majority of people, who do not like to buy in a crowded place. So, they prefer to make purchases after the holiday season. Adding to the holiday marketing tips, offer more discounts to clear the stock and attract the targeted audience.
Take Away
Now that we have shared the most amazing holiday marketing tips with you, we would like to suggest you do not go overboard for the promotion of your products. As an example, do not flood your customer's phone with the promotional messages or email. It may put a negative impact on your customers.
It is worth noting that every type of small business has different business structures. Therefore, you have to carefully pick up the most relevant holiday marketing tip, which best suits your business type and the budget. And if you have not yet started your business, but ready with a plan, then let IncParadise to help you with the complete registration and incorporation process. To know more contact us now!