After New York City, Los Angeles is the second largest city in the United State and the most populated city in California. Also known as L.A., this city is known as one of the most Creative Capitals in the world and has an assorted economy in education, technology, fashion, media, culture, entertainment, and the list goes on. This means that you too can start a business with any one of the best small business ideas in California. Every person here is someone different and works in a different industry. And it is this characteristic of the city that inspires many till today.
Being a business hub, what better place for incorporating a business than the most populous state in the US? This basically provides you with plenty of opportunities that would help you in building your entrepreneurial dreams in Los Angeles. Moreover, California has one of the strongest economies in the world and the main five sectors that drive it are manufacturing; government; education and health services; utilities, transportation, and trade; and financial services.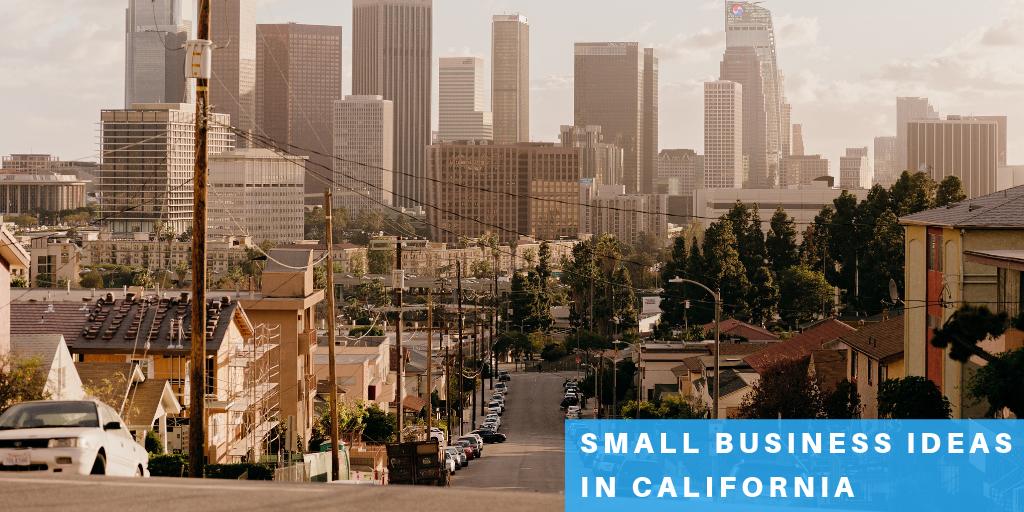 Small Business Ideas in California
So, if you are living in California and want to start a business here, there are many opportunities for you. Here are the top 25 small business ideas in California that you can begin in California with little to no capital:
1. Customized cakes
Snacks and cakes are essential for a party, and every day is someone's birthday. So, if you like baking and are a great baker, you can turn this into a business. This is an excellent idea for the ladies or cooks who want to create a life out of cooking.
2. Babysitting
In case you have a few hours in the morning or evening every day, you can babysit easily. This is an excellent job and another great small business ideas in California for those who are studying or are great with babies and have extra time. There are many desperate parents who want babysitting services since they would rather have the services at home than leave their child at a daycare.
3. Mobile Parlor
A mobile parlor is a salon service that is offered at home. It is a great service as there are many who are busy and do not have the time to come to a salon every now and then. With this service, you would be able to give them the perfect salon services at home. Just ensure that the service that you offer is good.
4. House Cleaning Services
L.A is a metropolitan city and everyone living here has no time for taking care of little things like cleaning their house or so. By offering people with house cleaning services, you would be able to earn enough with this. It does not need any investment and being highly professional would help you to increase your clientele.
5. Alteration/Sewing Services
Another one of the small business ideas in California is the Alteration or Sewing Services. Everyone wears clothes and hence, need the services. With a vast population in the city and great Fashion industry, you are bound to flourish in this business. A tip – Take the business online so that you can reach to more people.
6. Catering
It is common for people to celebrate, and with the traditional to have private increasing, you would find many business dinners, small and big ceremonies, family functions and other such events held around the city. For such events, they usually need appropriate catering services. You can offer these services easily. All you need is a good team and good marketing to spread the word.
7. Musical Performance
In case you love music, another one of the great small business ideas in California is the musical performance one. You can easily advertise that you are available to perform in local events. The city is highly active, and there are multiple numbers of events you can perform at.
8. Computer Repairer/Troubleshooter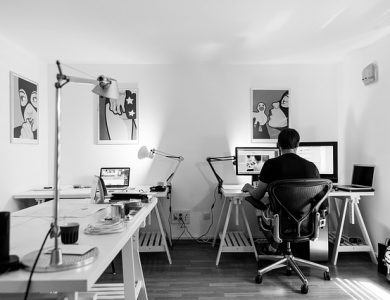 In case you are tech pro, this business idea is the right one for you. Everyone needs tech services, and for this, you need to market yourself. L.A. is the home to many companies, and it would help you create a vast and great clientele.
9. Web Design/Development
In this advanced world, every small business also has a website or needs one. And with this, the developers and designers can easily start their own business by offering web designing services. This is one of the best small business ideas in California as there are many companies in the city. Moreover, thousands of startups are incorporated every year as well. Hence, you would not be short of clients. Also, you can work at home in this case easily. All you need is to be a professional web developer.
10. Paying Guest Services
Do you have a spare room in your house? Well, you can use this spare room to make extra cash easily. Being a tourist destination and a student area, you can offer your room on rent. Just ensure that your services are highly professional and the best.
11. Errand Services
From the seniors who are not able to carry out simple domestic tasks to parents who have little children and cannot go out for shopping always, many people in L.A. need help with some of their daily tasks. And if you decide to help people like these, you would be easily paid for helping out people in handling their errands that are time-consuming. Having an errand service is another one of the best small business ideas in California that you can start. Moreover, if you take this idea online, you would be able to reach out to more people and earn a lot.
12. Day Care
Another profitable business that you can choose from the list of small business ideas in California is the daycare service. L.A. is a city where almost every mom is a working mom. And helping them out with daycare services would help you earn a lot. You can also place a term about limited children with the service. Nonetheless, you should have the human resources to manage the children along with the equipment to keep the kids entertained.
13. Artists Agency
Well, the film and fashion industry have been expanding ever since we were born and it still is. You can create an agency that would allow those who want to be models have a gateway towards their destiny. You can be their manager and get projects for them, while you earn out of it.
14. Training School
If you are an expert in any skill like acting, gymnastics, skating, dancing, singing, or any other sports, you can begin to teach people the same skills. For this, you would need a great place that is present in a commercial-cum-residential location to convert into a training center. After that, you would need to market yourself, and customers would show up themselves.
15. Event Management
L.A. is a lively city, and due to this, many events take place in the town now and then. If you are great at managing events, or you have the experience of organizing stuff at your university or college, you can use this skill to earn by managing events. Event management is another one of the great small business ideas in California that you can take up and earn a lot through it.
16. Moving Restaurant
Food is a necessity for everyone and the demand for food would never end until the world ends. With a mobile restaurant, you would be able to offer people snacks, lunch, breakfast and dinner on the go. Moreover, you would be able to choose the place where you would want to provide the food without having to rent a shop there. The investment in this idea is very little. But you would need to have great dishes to attract people towards your business.
25 Easy Small Business Ideas to Start in California for 2019
Click To Tweet
17. Interior Designer
Another one of the small business ideas in California is interior designing services. L.A. is huge, and many people live in the city. Every now and then there are many restaurants, offices, and houses that need a new look or renovation. If you are good at interior designing, you can offer the services as per the budget of the clients. Moreover, if you take the business online, you would be able to increase your reach.
18. $10 gift shop
With L.A. being a great tourist destination and many tourists visiting every year, you can create a business out of it by starting a simple take-back-home gift shop. Everyone tends to purchase souvenirs when they visit a place, and they usually look for cheap ones. With a $10 gift shop, you would be flooded with business profits as tourists would keep visiting to purchase the unique gifts you have.
19. Flower Delivery Services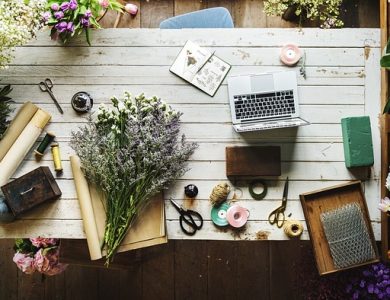 People usually gift flowers on every occasion, and not just on the birthdays of someone. Offering fresh flowers that would be delivered to the place the client has asked for is a great business idea. This would help you earn a lot of profits. Just that you would need to learn about the different flowers and know where to get them.
20. Designer Rental Services
As mentioned above, L.A. is a place where the Fashion industry is on the top and so is the film industry. With a lot of happening in the city, designer dresses and costumes are what people are demanding a lot. So, opening a business that allows them to rent the costumes would help you earn a lot.
21. Translation Services
If you are fluent in many languages, it is a great thing since you can open a translation service business which is one of the many best small business ideas in California that works. The language skills can be used to offer translation services for both written and spoken works from one language to another. Due to the increasing immigrants in the USA, there are many non-English speakers that need help. This service can begin as an independent service and then move to courtrooms, hospitals, schools, businesses, and even conference centers.
22. Foreign Cuisine Restaurant
It is normal for tourists to visit L.A. and with the huge number of people coming in, they usually feel homesick at some point of time. Even though they love trying new dishes, at the end of the day, they would look for a restaurant that offers their traditional dishes. All you need to find out is which type of people come in a lot in which area, and begin serving their traditional dishes there. This is a great business for the foodies and does not need a lot of investment.
23. Tourism Services
Another great one of the small business ideas in California that you can choose from is opening a company that offers the tourism services. L.A. is a great city and tourists are always finding ways to enter and enjoy it to the fullest. With the multiple landmarks, entertainment spots, and the entire city surrounded by mountains from three sides, there are many places to visit. It is also a great place for the nature lovers.
In short, if you are great in creating and managing trips, you can begin your own adventure travel business. With this, you would be able to show the fun side of L.A. to the world. Don't forget to take this business online to reach out to people all over the world.
24. Advertisement Agency
Every business that opens in the city and world as well needs to increase their visibility so that people can see them. In short, all the companies need promotion. But for this option, you would need to gather professional cameraman, web designers, graphic designers, developers, writers and digital marketers for creating a company. If you feel this is something you can do, then this is the right option for you.
25. Recruitment Agency
Another one of the great small business ideas in California is the recruitment agency one. Since there are many companies in this city, they usually need recruits for their company. If you open an agency that helps people get jobs and help companies get recruits, you would begin earning a lot.
In short, everyone wins in this case. And well, you do not need to worry a lot about the applicants. There are many people around the globe looking for work. You would get enough to cover up your target in helping the companies recruit the best talent. Do not forget to keep a small commission for helping both as this would be your earning.
Conclusion
With all these ideas, you can now pick up the one that would work best for you and start your business. Just remember that you would have to register your business before you run it. IncParadise can help you with registering and incorporating your business in the USA. Contact to know more about it!