Even if you are just about to start your new business or you have been running your business perfectly and successfully for some years now, there is always many new things to learn about and follow. Moreover, there are many new sale trends and technologies that are coming in the market and it is important to learn all about it. Using and implementing the right sales tips for your small business would obviously keep you on top of the competition.
To help you know what to do, below shared are some of the top sales tips for your small business. From these, some are just the universal rules that you might already know, while some are the secret to boost your sales.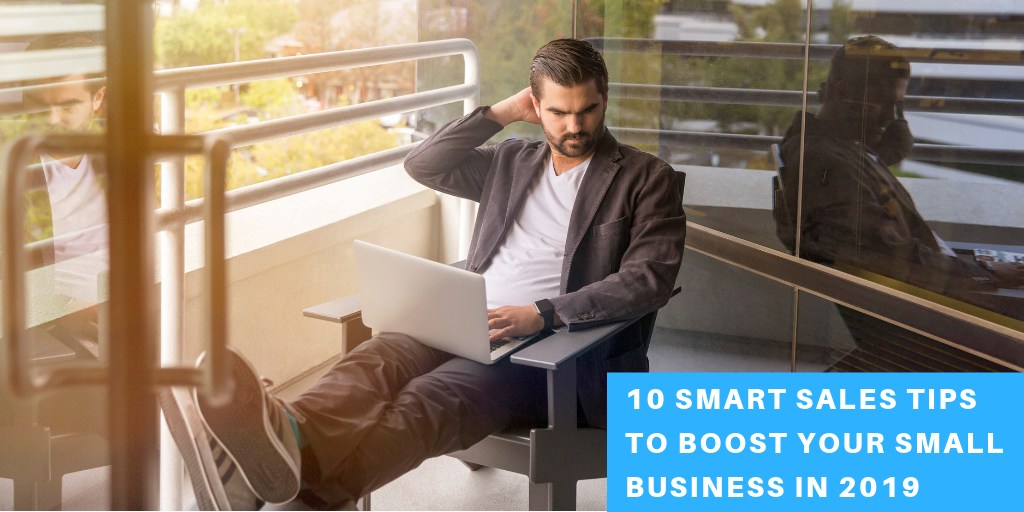 1. Replace Hero Dependency with Scalable Process
There are a lot of businesses that grow due to the efforts on one or a handful of dominant personalities in the company. Even though this is a good thing for the companies that are at the early stage, it can become a huge liability later on when the company grows. Moreover, this would also form a revenue glass ceiling which disrupts the company's growth.
And to move forward, the company would have to break the glass of the "hero dependency." It is obvious that the revenue heros are never scalable and always needs to be replaced with a process that is scalable and that can be populated and executed with the right sales talent. So, if your company has such a personality, it is time to change things.
2. Stand Out From The Competition
Another one of the sales tips for a small business is to stand out of the competition. Almost all the successful small businesses start by concentrating more on the needs of the customers. But due to the competition at some point, the total number of customer demand becomes less and does not help in the growth of the company.
At this time, you would have to change your sales and marketing approaches from Demand Capture to Demand Creation. And one of the best ways to do this is to find out what you can make different as compared to your competition. After that, create a standout value proposition that would gain your brand more popularity.
3. Aggressively enter new markets and sales channels
In case you are still stuck with the local market and it is not giving you the amount of growth that you were expecting, it is high time to begin your expansion. There are many places in the world that might need your services. All you need to do is find out about them. This is another one of the sales tips for a small business. In short, the growth of a company requires product as well as market innovation.
4. Introduce enhancements & new products every month
One of the best sales tips for a small business is to grow your company with the existing customers. Every customer always looks for more opportunities to purchasing new things and new offerings. Find out all the weaknesses of your competitors and then work on those things that you can with minimal investment. Moreover, it is important to listen to all the feedbacks of your customers to work in making the negative feedback positive.
10 Smart Sales Tips to Boost Your Small Business in 2019
Click To Tweet
5. Introduce automation consistent with growth rates
It is very expensive to have all your processes does manually by people. Hence, it is important to know when you can add in an automated process to make your work easier and increase the productivity within a little time. There are some companies that tend to hire more people just so that they can delay the automation process. But they do not realize that they are spending more money on it.
Instead, they can easily integrate the new tools that would help the company grow faster and would also help for the future. Another thing is that, some companies just spend all on the tools and leave out hiring people. This too should not be done. Both are needed to help the company run smoothly and perfectly.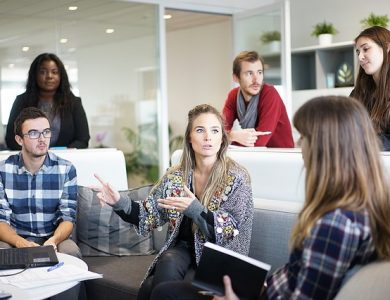 6. Increase the pipeline & the conversion rate
Another sales tips for a small business is to work towards increasing the conversion rate. It is not always about having the best leads, it is more about getting the leads and turning them into sales. Real growth happens when a sale is made. And for this, you would need to get new customers. The traditional ways to advertise is out now and the new methods have come in. It is important to learn all about the new advertising trends so that you can easily increase the sales in the company.
7. Optimize all the cash flow transactions
It is important that you resist the desire to delegate any accounting decision being under the impression that the revenue coming in reduces the pressure. Hence, it is now high time for you to take advantage of the deferred payment plans and volume discounts. There are many entrepreneurs who forget that the phrase for the company's growth can make you have a tight cash time.
8. Request your employees to focus on sales
Another sales tips for a small business is to focus more on the sales since that is what helps a company grow. This would start from the seniors sending out messages making the growth of the company the highest job priority and the basic key to survival. Moreover, you would have to create plans that would encourage the employees to work towards increasing the sales.
You can openly reward them with bonuses or any other incentives that would help them walk an extra mile to enhance the sales process. Moreover, you can also give the employees or even people outside referral bonuses so that they can advocate about the business to their connections and friends.
9. Real growth always requires real marketing
Social media and word-of-mouth are another two great sales tips for a small business to get started on the road to grow the business. But along with this, you would also need the help of other things that are in trend these days including actively calling on decision makers, presence at trade shows, webinars, and special promotions. Growth doesn't come magically. Hence, a lot of efforts are needed and many initiatives are needed, along with metrics to assess the value returned.
10. Ramp-up visibility and strategic alliances
Every person owning a business tends to get preoccupied handling the business rollout, making them forget that they need to increase as well as maintain all their search engine optimization efforts, social media interactions, and highlighting positive customer reviews on your website. In short, you need to continuously keep adding new distribution and marketing partners who would help you in growing your business.
Conclusion
If you are an entrepreneur who feels that the struggle is needed just to build a dream solution and then you can relax as the crowd of customers come in, you have not the slightest of an idea what is in store for you. Unfortunately, every phrase of business is challenging and each phrase needs efforts of its own kind.
But the good news here is that this is easy to do if you know all the sales tips for your small business. With those mentioned above, you can smoothly make your way towards success and increase your profits by increasing the sales. Moreover, if have not yet started a business and are about to start one, you can still use these sales tips for your small business to make it grow faster. With the help of IncParadise & team, you would have your company registered and incorporated within no time. Contact to know more!