If you are an LLC owner, then you might be aware of the importance of choosing an apt name for any business. After all, how you name your LLC defines the services and the products you offer. Therefore, choosing a name for your business is worth a bit of your time and effort.
Are you also looking for a business name that is distinctive, yet memorable? If so, begin by brainstorming a list of LLC name ideas, considering it to be legal and meeting all the state-specific guidelines(wherever you're starting a business)before you file to form your LLC or corporation, since name should comply with all the requirements of the LLC law.
The LLC name chosen by you must be unique and should not conflict with the names already registered on the state-specific business entity filing office's records. So, here are some of the most excellent tips to keep in mind while selecting or changing your business name.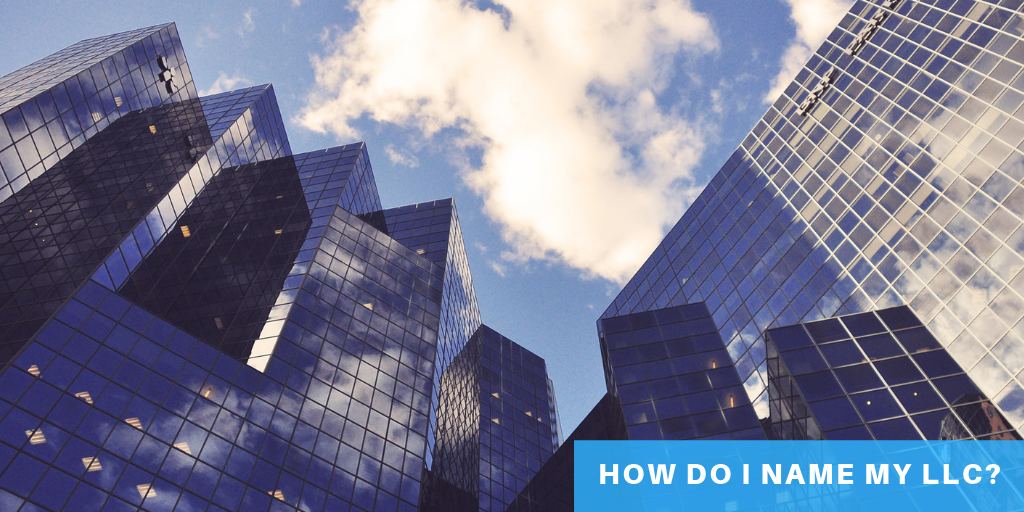 Legalizing
While choosing an LLC name, abiding by the rules and regulations must be in the top of your to-do list. You should ensure that the name you are about to choose for your LLC must be a legal name. It should not comprise of the restricted words.
Restricted Words
By following the rules of the specific state, we determined that you must once go through the state-specific list of words that you cannot use in an LLC name. Also, you can attain the information about the words, which can be used in an LLC name. As an example, using words like banks or insurance are strictly prohibited. And the list of both allowed and prohibited words in the name of a business registered in the state is readily available on your Secretary of State or Department of State website.
Required Identifiers
As per the most common requirement of naming an LLC, in most states, you need to mention "Limited Liability", Limited Liability Company" or abbreviations such as "LLC" in your company name.
Memorable
Don't you want that your LLC name should be memorable? If so, you need to play smart and choose an easy name, which is attractive and eye catchy at the same time. It should be easy so that people can quickly memorize it and can help your potential client to know what your company offers. Therefore, while choosing an LLC name, you can play on words or use alliteration.
How do I name my LLC?
Click To Tweet
Meaningful
There is no denying to the fact that an LLC name is an essential part of the marketing plan. Therefore, an LLC name in spite of being simple should be meaningful as well. Let us say you choose an appealing and eye-catchy name for your business, but it might fail to explain the business idea or the services you are offering. So, the LLC name must hold a clue about what service you are selling.
Originality
It is possible that there might be certain situations, where you can only come up with the competition if you have a unique and original LLC name. For example, if you have a company, which is internet based, then you almost require originality in your LLC name as it can give more value to your business rather than describing its meaning. For your reference, you can go through the huge brand names, who are internet based company(well established) and have stood up in the competition only because of the originality in their LLC name.
Distinctiveness
You have to do the brainstorming to come up with the best LLC name for your business type out of the several available names in the list. Thus, you have to go through the list carefully, keeping in mind that you cannot choose a name similar to the name of someone else's business entity or a name which is already registered in your state.
Several agencies are offering a searchable online database in the state, which includes information about all the registered business names. So, you can, therefore, conduct an LLC name search of the US Patent and Trademark Office's trademark database and can choose a name which is yet not taken by any business.
Domain Name Ready
Nowadays, even businesses like bricks and mortar choose online marketing platform. So, finding out a perfect business name as well as a possible domain name has become more challenging.
It is a time taking process if you are planning for a longer business name as it is likely to have several variants. If you want to figure out the possible domains available, you can check with a name registrar.

Social Media Friendly
Like other successful business entities, you might also be planning to promote your new startup or business. Therefore, you must be aware that most approachable social media platforms like Instagram or Twitter you require a username. And the platforms like Pinterest and Facebook allows choosing a vanity URL.
It is preferable to be completely assured that you have looked for all the variants of your LLC name if you are about to choose any of the social media platforms. Since an LLC name is not less than an identity of your company, which helps you to build a brand.
Name Reservation
If you have successfully chosen an LLC name for your business, you should reserve your name for a specific period(usually lasts 60 to 120 days) if it is available in your particular state where you want to start your business. It is one of the most excellent tips while you are choosing an LLC name for your business since the same name would be available for others too.
Also, few states are even allowing to extend the duration of the name reservation. They provide the renewal of reservation to preserve the LLC name for future use if you are not prepared to incorporate your business.
LLC name reservation prevents the other companies from qualifying under the name you have already reserved with that state office. Even if you are doing business in one state and have decided to incorporate the business name in some other state, then also you can file name reservation in that state as well. All you need is to pay for the state-imposed fee for the name reservation if your states provide this LLC name reservation option.
Take Away
Your LLC name is the identity of your business. Therefore, figuring out the best LLC name is worth your time and efforts. And by now, you might have understood that your LLC name must be distinguishable from almost all LLC's filed with the Secretary of State.
An LLC name cannot contain terms or words, which may be prohibited by the state. Instead, it should end with an abbreviation "LLC" or "Limited Liability Company." And it requires a trademark search to avoid the violation as per the government since it may clash with the other existing companies.
After you have chosen an apt LLC name for your business, you have to check on the availability of getting a domain name (.com and almost every other possible extensions and or some other variants) associated with your business. And you can even choose a name in spite of a formal LLC name by filing DBA or "doing business statement."
Obtaining the desired LLC name is not an easy task. So, you need to put all of your efforts and come up with the several ways to choose a perfect and a meaning LLC name. And at the same time, there is a challenge to make it simple. We have covered almost every possible tip you have to keep in mind while choosing an LLC name.
How may IncParadise Help you?
If you are thinking to start a business and you have already decided the meaningful and easy LLC name along with an effective business plan for it, IncParadise will take care of all the other essential details and help you with the registration and incorporation process of your business.
Our team of experts will help you by doing the incorporations right, quickly and professionally. Also, we can help you to check the name availability, filing Articles with state and much more. To know more about our offers and services you can contact us now!