Have a blog or plan to start one and not sure if you need to register it as an LLC or not? Well, this is a common question that many bloggers ask and the answer usually depends on the individual circumstances. Ultimately, you will be the one who will have to decide if you want an LLC for your blogs or not.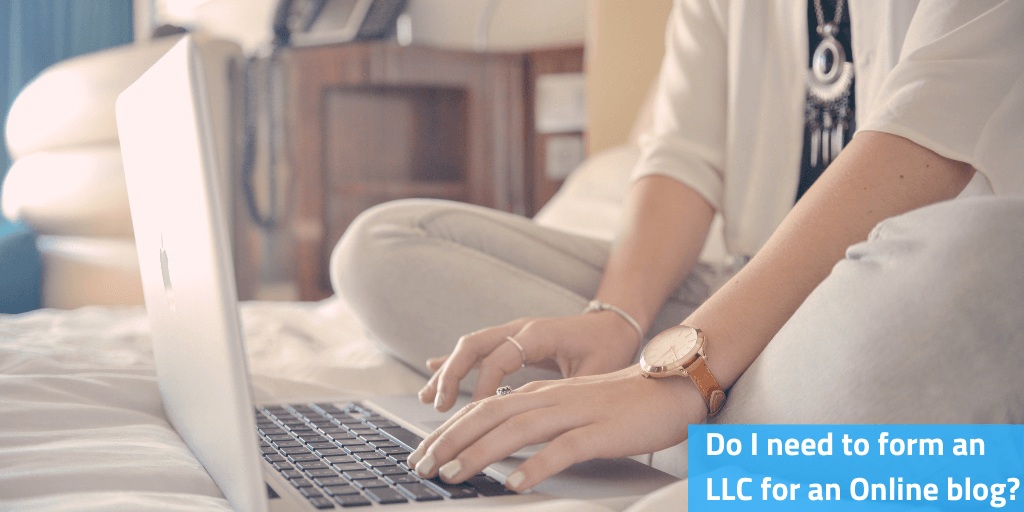 Bloggers usually have many different reasons to set up their blog as a business. But the most common reason is to protect their personal assets. In fact, if you are creating a blog to make money from it, then you should consider setting up an LLC for your blogs. This is because you are trying to monetize the blog and a blog with an income stream attached to it has to be carefully managed in case you want to increase your profits with it.
In such scenarios, the S corporations and LLCs are the two most common options for many bloggers. And out of these two, many usually consider the LLC for blogs as it is often better, easier to set up and requires fewer formalities. And before you can do this, you need to consider your blog as a business.
A lot of bloggers do not treat their blog as a business but as a hobby. This can be done by adding things that would help you earn from the blog. Once you do this, you would then consider it as a business. Then you move to the next step of deciding if you should set up an LLC for your blogs or not. Let us begin with understanding what an LLC is.
What is an LLC? What are its advantages?
LLC is short for Limited Liability Company and is a legal entity. It is very easy to create this business structure for any kind of business. And it is one of the simplest yet effective ways to safeguard your assets if someone decides to sue your business due to some copyright infringement or any other issues. The Limited Liability Company (LLC) is a corporate structure that treats owners like partners while giving them the option to be taxed like a corporation. This is the best form of business which also permits flexibility in management and ownership.
The Advantages of an LLC
So, why choose an LLC for your blogs instead of any other business structure available. Here are the three main benefits that you will enjoy from an LLC:
A Professional Image: One of the main benefits of having an LLC for your blogs is that you can easily look highly professional to the world. And with this, you would be able to retain or attract a readership and people would begin to take you more seriously. By establishing an LLC, it will show that you take your work seriously and proves how dedicated you are to making your blog highly successful.
Liability Protection: Most of the businesses in the country usually opt for being an LLC due to its limit to the owner's personal liability. So, if you set an LLC for your blogs, you will be saving all your personal assets and keep it separate from the blog business. Let us elaborate this a bit more and say that you write about something that breaks a law, instigates legal action from another party or violates an agreement. In such a case, if you are a sole proprietor, you would be held personally liable for the damages and would have to use or sell your assets to get out of it. But if you create an LLC for your blogs, it will be treated as a separate entity and your personal assets would not be at risk. However, you will have to use all your company's assets to get out of the mess created.
Tax Advantages: Your LLC would also enjoy being a separate and pass-through entity for tax purposes. In fact, in many states in the USA, there are no taxes on an LLC directly. Instead, you will be taxed as an individual if and when you decide to collect profits and income from the LLC. Basically, the losses and the profits of the company would be calculated independently. This would also give you control over when and how you are taxed on the money you make from it.
All-in-all, taking your blog as a business and then setting it up as an LLC is the best choice for you.
Should You Create an LLC for Your Blog?
But now comes the main question, is it important for you to create an LLC for your blogs? This explanation would answer that. Just like many prospering businesses, popular bloggers experience a lot of issues as they start getting a huge number of followers. Basically, success means growing too big for the original hosting provider, email marketing provider, numerous affiliates, themes, plugins, and at times, even a workplace.
And a lot of these successful bloggers who work hard day and night to increase their followers and grow their revenue, do not realize that during their journey, they have constructed and are constructing many assets that need protection and safeguarding too.
The blog, brand, the domain, your YouTube or Twitter account with several followers can become largely valued assets fast. The sad thing about this is that people do not find it a priority to set up lawful protections to safeguard their blog assets, which is one of the biggest mistakes they make. But that is not all. Writing a blog also means sharing your opinions on something. In the process of doing this, you might share things that offend others.
In such cases, if the person chooses to sue you for it, you will be in trouble in case you are not an LLC. Another situation can be when your partner comes up claiming that you owe them thousands of dollars due to commissions, then what would happen. There are so many cases as such and it doesn't matter what kind of dispute there is, leaving yourself unprotected can cost you a lot.
So, form an LLC for your blog
That is right. It is highly recommended that you form an LLC for your blog. The LLC offers personal asset protection and a lot more benefits. Additionally, it is important that you understand that the amount of fee that you pay to open an LLC for your blogs does not matter if your personal assets are protected, which is obviously way more important. It is normal for businesses to face a lot of risks, even if it is a simple blog.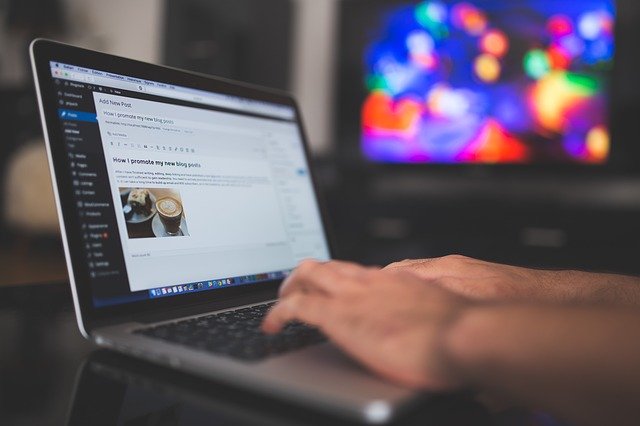 That is why it is advised to set up an LLC for your blogs. The LLC would protect your personal assets that also include your car, house and much more. To put it in simple words, considering your blog as a business and registering it as an LLC is very important with every passing day for you and your blog.
When is the Right Time to Register Your Blog as a Business?
With it clear that you need to register your blog as a business to protect your personal assets, the next question that comes up is when is the right time to register it. Well, you should consider turning your blog into an LLC when the operating costs for the LLC would be the same as a sole proprietorship.
The moment your business income grows, you will likely reduce your running costs through an LLC. This is because the LLC has a more flexible tax structure and it offers "pass-through" taxation. And this basically removes the double taxation issue that traditional corporations have. In fact, it can ease your tax burden much more since the personal income is usually taxed higher than companies in many countries.
Of course, you do not have to register it as an LLC as soon as you start your blog. But it is important to turn your blog into a business and register it as an LLC once you begin to earn a significant amount from it. And yes, each state in the USA has different laws, but most of them are the same. Still, you will need to research all the laws before you move ahead to choose where to register your LLC.
How to form an LLC for Blog?
Once you have decided to turn your blog into a business and convert it to an LLC, the next thing you need to do is know how to form an LLC for your blog. To begin with, the process is very easy. But you will need a registered agent to help you with it. In fact, the best way to go around it is to contact a genuine registered agent and ask them to help you in registering your company as an LLC. This way, you can make sure they have taken care of all the nitty-gritty.
But to help you understand how it is done, the process is explained here. You will first need to register your blog as a business at the state level as an LLC. Keep in mind that every state has its own rules, regulations, and procedure. This is one of the reasons why it is important to take the help of a professional. Here are the steps:
Step 1: Register Your Blog as a Business
If your blog is not with your name, you might be using a fictitious name of your choice. When you register your blog, you will be using this fictitious name. And you will have to ensure that the name is not used by any other business or person. In case it is used by someone else, you cannot use the name. The name of your blog has to be highly unique and not similar to any other business name online regardless of the industry.
Every State Secretary website has a page that allows you to check if the name has been used or not. Once you are ready with the name, you will have to pay some fee to register your business. After that, you will need to file for the Article of Organization and get it from the government as soon as your company has been registered officially. But that is not where it ends, you will have to do many other things and even renew the registration every year. Also, you need to know that in case you miss it, you will need to face a penalty that will be based on how late you are.
Just a heads up, once you have registered your blog as a business, it is better to get an operating agreement in place to avoid any trouble that might come your way later on. Additionally, you will also need the Employer Identification Number (EIN), which is known as the Federal Tax Identification Number. It will help you in opening a company bank account and in many other things. You can get this done online easily through the IRS website.
Step 2: Get the needed permits & licenses
There is a myth amongst many that online businesses do not have to get some licenses or permits like a traditional business. But this is just not true. Online businesses also have to follow the same legal requirements that every other traditional business does. As a matter of fact, permits and business licenses are needed to protect the employees and consumers.
So, it does not matter if your business is online or offline, the government needs you to comply with the rules. Most of the states in the USA need bloggers to have a general business license. In addition to this, if you are vending services or good on your blog, you might also need to get a sales tax permit or license. Here are some of the licenses you will need regardless of if your business is online or offline:
General business license
Professional and trade licenses
Fictitious name registration
Home occupation permit
Weights and measures registration
Health inspection certificates
Once you are done with this, all you need to do is just keep renewing the details every year.
How can IncParadise help you?
Well, IncParadise is a registered agent for every state in the USA and can easily help you in registering your blog as a business in the state of your choice without much trouble. In fact, you will need a registered agent when filling the form for the LLC, and in this case, IncParadise will be your registered agent and will fill the form for you.
You will not need to do anything but just pay us to do it and sign the documents. The rest will be taken care of. In addition to this, we also help you in staying ahead of all the annual compliances. You will be notified of it on time and we will help you with filing for it. All you need to do is contact us today to set your blog as a business.