Do you know renting the virtual office saves your time and money? Whether you are a new startup or thinking of expanding your already existing business across multiple locations, fixing your bet on the virtual offices would be your best choice. While operating the business, revenue, and profit from the business are always at the forefront of every business decision.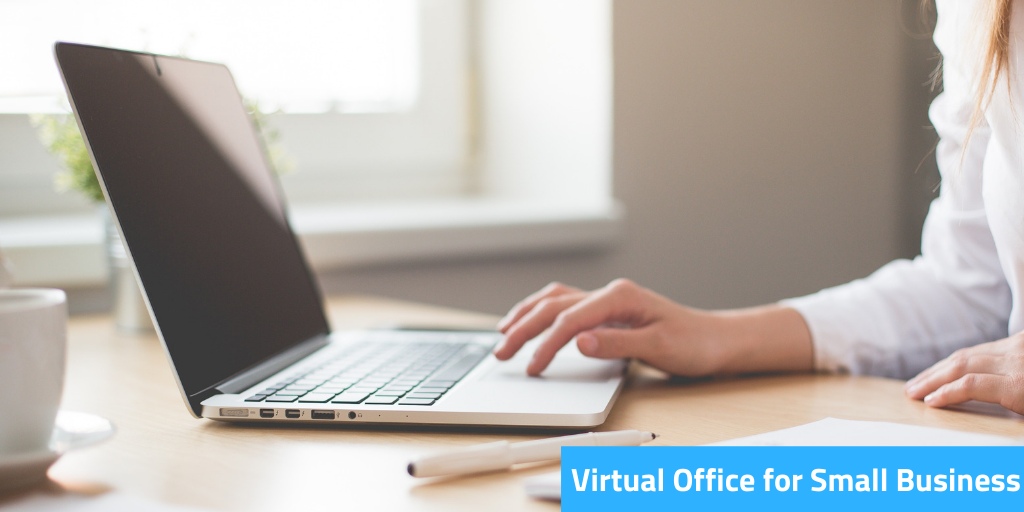 What do you think, how will you save your money? For starting a business, you need to have a registered business address. We all know that location costs a lot of money to the business owners. What will be a better way to save on money than renting a virtual office for small businesses?
As per the recent government statistics of the US, approximately half of the successful business entities have their registered virtual offices. How can so many businesses afford to rent an office space in the high-priced Wyoming and Nevada real estate market?
That's why many US businesses now rely on the virtual office rental to get the Wyoming and Nevada address without creating a big hole in their pockets. Since the small business owners usually hire remote workers to bolster their operations, virtual-office will be more in-demand than ever.
If you are the one who doesn't know about the benefits of the virtual office, then this blog post will help you to learn about it. Read it and find out how registered virtual offices can save your business time and money today.
What is a Virtual Office?
Let's start with the definition of the virtual office.
When you read the term, "virtual office for small business", what do you think about it? Well, you may be thinking of a virtual meeting room in cyberspace. But actually, it is not like that. A virtual office doesn't live on a server in some data centers. In fact, the virtual offices are simply operational domains for the business entities.
So, the entrepreneurs rent a stake in the locations of Wyoming and Nevada as their headquarters. Normally, they visit that location when they need to use a meeting room. When a person has a virtual office for their business, it will serve as their virtual address.
They can receive mail at this address as well. Plus, a virtual office in the US states such as Wyoming and Nevada can help to increase the trust of customers in your business.
What are the benefits of virtual offices for small businesses?
Small startups and home-based businesses most value virtual offices. Do you want to know, 'why'? The simple and straightforward answer to this query is that renting a virtual office for small businesses offers several benefits. In fact, many large-sized companies also prefer to rent virtual offices to establish their companies in multiple cities on a limited budget.
It is predicted that 50% of the US workforce will work remotely by the end of 2020. The remote workers have become popular for three main reasons.
The first reason is the virtualization and automation, which has enabled many workers to start working remotely. Now, managers can conduct their meetings via conference calls, and files can be shared easily through the cloud.
The second reason is saving money by hiring remote workers. It has drastically reduced the overhead costs of renting actual, registered office space in the multinational cities. So, now the business owners can easily invest that amount of money on other factors to grow their organization.
And last but not least, the happiness and freedom of workers. As a matter of fact, workers enjoy working remotely. It provides them with excellent work and life balance. Plus, the flexibility to schedule their time for work.
Virtual Offices Saves Your Time and Money
You must have got a little bit idea for the popularity of the virtual offices and why most of the companies are preferring to have a virtual office for their small business. Believe it or not, the virtual offices are an ideal choice to achieve the benefits of operating the business.
Whether you own a small or medium-sized business, you are required to maximize your resources to get a reputed image in the business world. And the best chances are your most important assets- Time and Money! Renting a virtual office for small businesses can help save you both the resources.
Fewer Expenses and Rent
The first and foremost benefit of having a registered virtual office is the finances that can be saved on renting expenses. When you book a registered virtual address in the bustling areas of Wyoming and Nevada, city centers help minimize the outgoing and leasing costs. Having more capital to invest in some other areas helps to enhance and grow your business instead of working about forking out thousands on rent.

Fewer bills
What about the bill section? Are you not tired of paying such hefty bills for renting a physical office for your business? As a matter of fact, renting a physical office is not just about paying the cost of the rent. Some added bills need to be taken care of- like electricity, water, and equipment bill.
If you want to avoid these costs, choosing the virtual offices for small businesses would be your best choice. Simply, pay the monthly fee (alongside the services you require), and the rest is taken care of.
Mail Forwarding and Handling
Approximately 9 out of 10 business owners get worried about the mail forwarding and handling service. But while renting the virtual office, you don't have to worry about this area. Your virtual address is your registered companies house address. You will not only get a prime mailing address with your virtual office, but you can also rely on mail collecting and forwarding as well.
In fact, in some virtual office arrangements, you can get same-day mail handling and forwarding services. So, with this, you can at least save your money from taking the trip to the post office or your PO box.
If you are looking for the best professionals, especially for mail forwarding and handling services, IncParadise has got your back. Our services also include mail forwarding with the virtual office address. Moreover, we can hold or forward mail to any address without any handling fee.
No Office to Maintain
When you choose the registered virtual office for your small business, you don't have to worry about maintaining your office. Leasing a physical office means you will have the responsibility to keep everything in good condition (as a part of the lease agreement). But as we all know that this won't be possible, if you are routinely away from the office.
For this, you have to deal with the hassle of recruiting a property manager, HR, and then managing them to make sure that they are their best. However, a virtual office will save you from this hassle.
Virtual Office from IncParadise
If you are willing to have a flexible yet cost-effective alternative to rent a physical office space, you are ready to rent a virtual office. Several companies in the US are offering good virtual offices which you can opt for as per your requirements.
However, there is one problem; not all of the companies include all the services that can help you accelerate your business — for example- mail forwarding and handling services.
So, if you are ready to have all the add-on-services with the registered virtual address, then IncParadise should be on your radar. Get your own virtual office rental from us and grow your business as much as you can!
Get a dedicated virtual office in Nevada and Wyoming
As stated above, when it comes to saving money for your business, virtual offices are one of the best options. In this ever-increasing digital world, every business owner needs to keep themselves abreast of the technology. Whether it's about creating a new business startup or expanding your existing company to rent a stake across multiple locations, we're here to help.
What do we offer to our clients?
If you want to know about the services we offer with the virtual office, below shared are the add-on services we usually provide our customers with-
The regular cost for a Wyoming and Nevada office program is $75 per month + booking fee for actual usage of desk and conference room. In fact, you can also pay an additional $75, and we will not charge the usage fee (monthly total will be $150). We do automatic billing each month to your credit card on file.
If you pre-pay the basic fee 12 months in advance, we offer 40% discount. In that situation, our monthly cost will then be only $45.
Wyoming and Nevada Corporate Office Program – Virtual Office
Corporate Office Service Program provides a link between your corporation and the state of Wyoming and Nevada.
An actual street business address in Casper, Wyoming
Full-service office staffed a minimum of 40 hours per week
Mail forwarding service included. Hold or forward mail to any address without any handling fee
Signed office lease (not just mail forwarding or post office box)
Flexibility to use a conference room or working area
For more information about this service, visit our page Virtual Office!