In case you have a small business, there are chances that your state requires you to have a registered agent. But even if your state doesn't, strongly consider getting one. In fact, if your organization is a Limited Liability Company and have started preparing your formation papers to get your company's articles of organization, you will feel the need to get some outside help. That is where a registered agent can help you. Not sure who a registered agent is? Well, keep reading to learn more.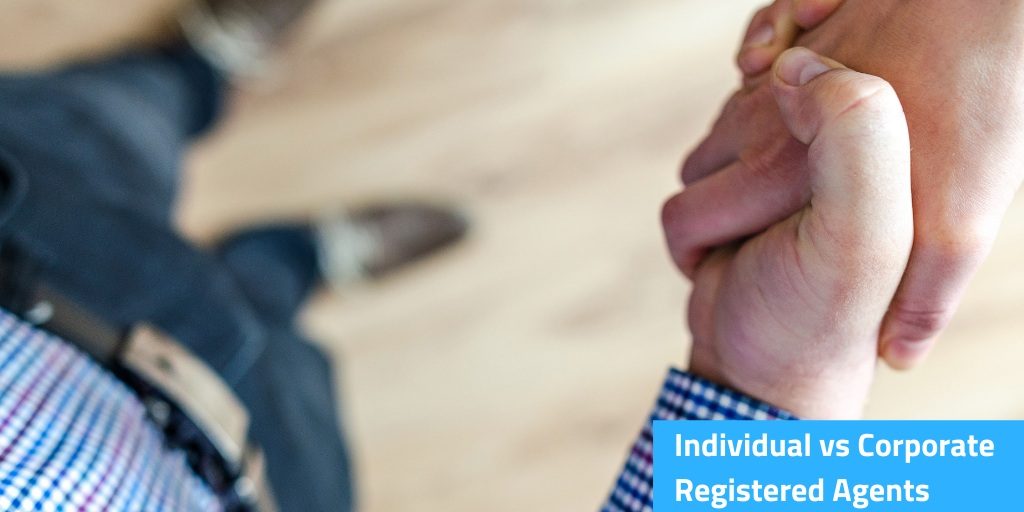 What is a Registered Agent?

A registered agent is a business or individual designated to receive service of process when a business entity is in a legal action such as a lawsuit or summons. A registered agent is also referred to as a "Resident Agent", "Agent for Service of Process", or "Statutory Agent", depending on the state you are forming your business entity. The registered agent for a business entity can be an officer or employee of the company, or a third party, such as the organization's lawyer or a service company.

A registered agent is a responsible third-party who has to be located in the same state as the business. This person or company would receive service of process notices and correspondence from the Secretary of State and other official government notifications, which usually include tax forms and a notice of lawsuits, on behalf of the corporation or LLC.

Additionally, the state might also send the paperwork for the periodical renewal of the business entity's license to the registered agent address. Due to this, it is legally important for a company to have a registered agent for their business. In case a company fails to maintain a registered agent, it leaves a negative impact on the company. 

Why you need a registered agent for your business? 

If you do not have a physical location in the state in which your business is registered, then you must select a registered agent to accept documents on your behalf. The primary function of a registered agent is to be an agent for the service of process. Besides this, an enrolled agent receives important correspondence on behalf of the LLC and forwards such materials to the LLC timely. 

The state in which your business is registered needs to know it has a contact person for your business during business hours. Just so you know, PO boxes are not acceptable addresses for registered agents. Additionally, with the help of a registered agent, you won't be in danger of having fines or penalties imposed if you miss a deadline, and you won't be at risk of falling out of good standing with your state.

What happens if you don't have a registered agent?

An organization that does not have a registered agent may lack in good reputation with the state in which it is registered. In addition to subjecting your company to potential penalties and fines, your LLC could, among other things, lose its ability to enter into contracts or bring a lawsuit. 

It might be tempting not to maintain a registered agent after you've initially designated one when you registered your LLC. However, you will face severe consequences if you do not have a registered agent. Penalties can include revocation, fines, and the inability to enter into legal contracts and gain access to the state court system. Besides, reinstatement proceedings include further expenses and filings.
Determining a registered agent that can appropriately perform this function is essential that helps the company operate smoothly. There's also the risk of not receiving service of process or other necessary correspondence, which requires a response. In the case of compliance-related government correspondence, failure to respond could result in penalties such as fines and other sanctions. While a registered agent with an LLC provides a primary and straightforward function, it's also a vital purpose.

Choosing a Registered Agent  

There are ample of reasons you need to pick a corporate registered agent. Every business situation is different, and not all of these reasons will apply to all businesses. Some of the many benefits include you spending your time and attention on building your business, avoid the risk of non-compliance, the most important one is that your address is likely to change. A company needs to choose a registered agent, ultimately to make use of privileges. 

Who can be your registered agent? 

Almost every state requires that a limited liability company must possess a registered agent when incorporating a business. There are several things you should keep in mind. First, an enrolled agent must always be available to receive service of process notices, government correspondence, and other relevant documents. Next, if you designate a member of your LLC as the LLC's registered agent, the physical address you use for service will be your place of business, as that's where your registered agent is likely to be during regular hours of business. 

The registered agent may be an individual or a business, or you can be your registered agent for LLC formation as long as you meet the requirements. The registered agent must:

Live in the same state where the LLC is registered.
Receive annual LLC reports
Receive franchise tax forms.
Get service of process in a lawsuit or other legal matters.
Keep Articles of Organization, LLC operating agreements, tax returns, and other necessary documents on file. 
Individual vs. Corporate Registered Agent

A corporation will either appoint an individual such as its attorney, owner, member, partner, manager, or will select a company in the business of providing registered agent services – which is sometimes known as a registered professional agent. There are a number of factors to consider in deciding whether to appoint an individual or a registered professional agent.

If your company business is at multiple companies, do business in various states. Or, if you incorporate or form in an area other than where you do business, an individual registered agent is the one that you must appoint.

The agency appointed to receive legal notices on behalf of an LLC or a corporation also be a registered agent. In many cases, it makes sense to use a corporate registered agent service as your LLC's registered agent. Because these third-party firms are professional registered agents, you have the assurance that there will always be someone available during standard business hours at the registered address to take delivery of notices and other documents on your LLC's behalf. And with a registered agent service, quickly forwarding notifications and other documents received to you is simply a part of the job it does. 

Why use corporate registered agent service?

When it comes to the hassle-free and smooth running of an organization one must appoint a registered agent. A corporate registered agent may benefit you for one of the following reasons:
You prefer to spend your time and attention on building your business. 
To ensure private receipt of lawsuits and other legal documents.
You don't maintain normal business hours. 
Your business is home-based
You are incorporating in a state other than where your business is located.
You travel frequently or do not have a permanent worksite.
Your company does business in several states.
You use a Post Office Box as your business address. 
Your address is likely to change.
You want to avoid the risk of non-compliance
IncParadise Registered Agent Service 

From the above post, you might have got some clear insight into the basic concept of registering and choosing a registered agent for a business. Here are the two most important questions which might arise in your mind, when choosing the right agent for one's organization.

Why choose IncParadise registered agent service for your business?

With a professional registered agent service, you can manage all the stress because they can help you to provide all the information you need to get the business running and will do everything hassle-free. Many registered agents provide various quality of services. While choosing a corporate registered agent, one must choose a reputable organization with a good history of serving all types of businesses promptly and efficiently. We at IncParadise can manage and operate a variety of requirements for different types of business entities.

IncParadise can help you select the right registered agent for your organization. A registered agent like IncParadise acts as a bridge between the Secretary of State and the business entity by becoming the primary "point of contact". We can help you with the filing of your articles of formation. Also, if you require the filing of other documentation ordered by you like an annual report, then don't worry as all you have to do is opt from our list of additional services, and we will take care of the rest.

IncParadise – the most popular registered agent service in Nevada

Since the help of a professional is needed to avoid any legal obligations, IncParadise has come up as the most refined helping hand. 
The team at IncParadise has all the expertise, which is required for the choice of your new corporate registered agent. Not only this, but we can also help you to convert your existing business to an LLC. 

"If you also envision to put a strong foundation for the growth of your business – form an LLC and get your company a registered agent for the company operations to run smoothly." To get expert help and advice, contact us right away!