The state of Nevada is being considered as one of the top state that provides optimum business environment because of its flexible business formation procedures and tax laws. There are several other reasons why Nevada is preferred as compared to other states. This is mostly due to the fact that the state not only offers a strong emphasis on innovation but also ensures you can derive maximum profitability in your business ventures and this is considered key to boosting the state's economy.
Take a look at the below infographic which includes the statistics of newly formed business entities in the state of Nevada during the year 2015 – 2017.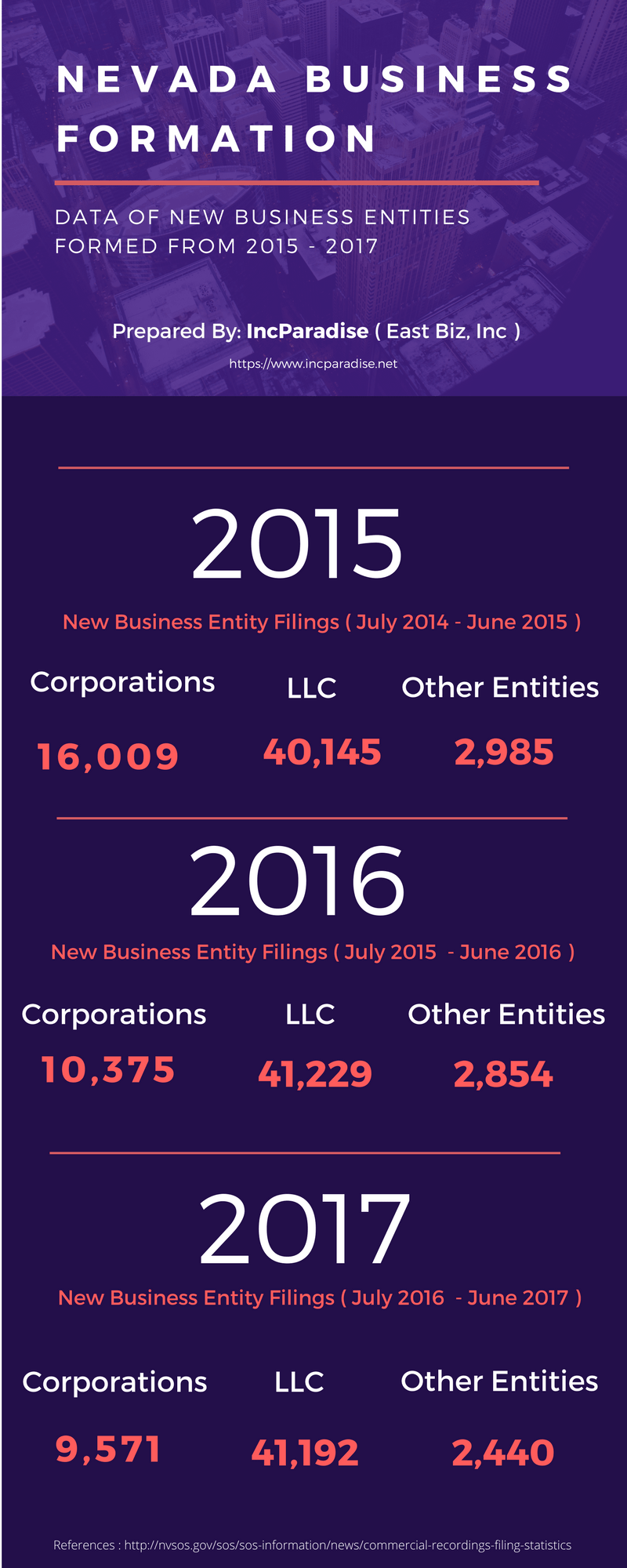 Share this Image On Your Site
Please include attribution to https://www.incparadise.net/ with this graphic.