We are at the end of another year and getting ready for a joyful holiday season. And, we at IncParadise are wishing you a Merry Christmas and Happy New Year 2022!
2021 was a successful year for the team at IncParadise, and we just wanted to say a big THANK YOU to all of you – our customers, partners, and all our well wishers who have supported us along the way. Thank you so much for such a great year and we appreciate the trust you have shown so far.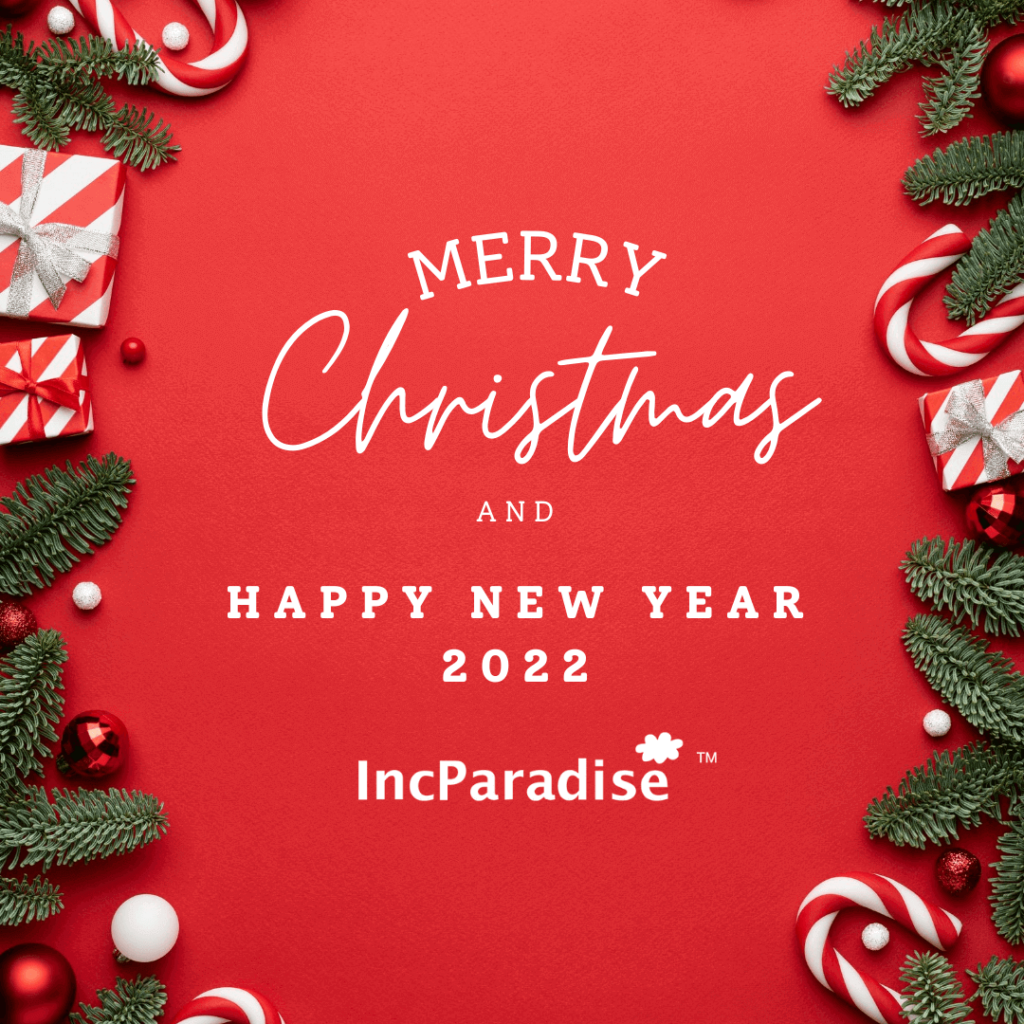 May you have a great holiday season filled with beautiful moments, treasured memories, and happiness! We look forward to reconnecting with you all in the New Year with new hope and business opportunities!