At the beginning of your business, you would find yourself having to make a very tough decision. This decision would involve choosing the right kind of business entity for your dream idea. And one of the most popular ones that many choose are an LLC and the DBA. So, if you want to form an LLC or choose to register a DBA, it is important that you know the difference between both and which one is better for you.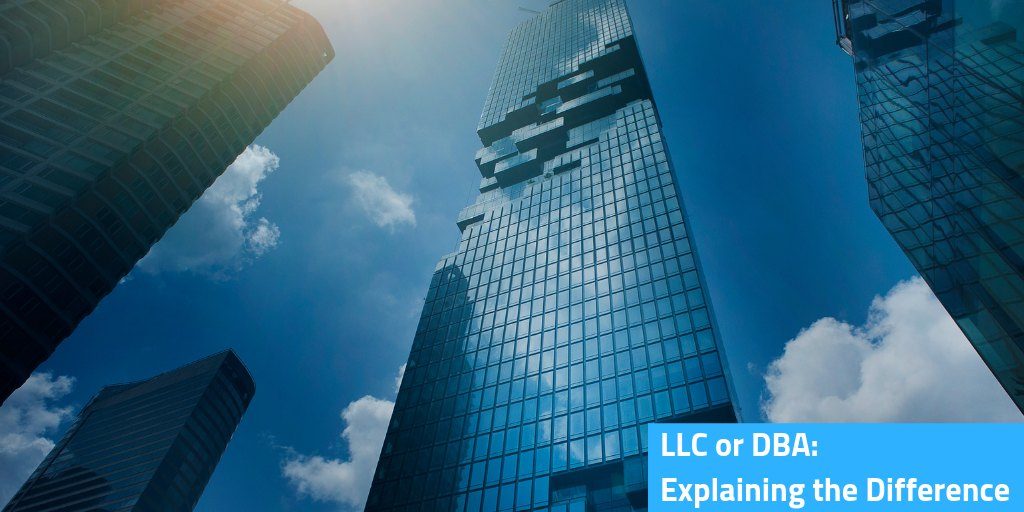 This article would help you understand what to choose by explaining each of the types and their benefits for you in details.

What is an LLC?

A Limited Liability Company, also known as an LLC, runs as a partnership, sole proprietorship and a corporation all in one. Moreover, the LLC offers the members with the protection of their personal liabilities. This means that the members would not be held personally liable for any of the debts in the company under the LLC.

To explain better, when you form an LLC, you are creating a separate legal entity. And as soon as you form your LLC, you would be running your business under the legal name of your LLC, that is the name that you choose to register your LLC. But when you are choosing your LLC name, you would have to check to ensure that no other company is using the same name since if there is any other name that is similar or the same as the name you have selected, your company would not be registered with the government.

Benefits of an LLC

Many choose an LLC due to its multiple benefits. Here are the benefits that an LLC offers:

An LLC is a separate legal entity.
The name of an LLC is the legal name that is used everywhere.
The legal name of the LLC is what is used when conducting business.
An LLC is offered with personal liability protection for its members.
The LLC is normally considered for a business when employees would be hired or when there is a possibility for liabilities. In short, the members of an LLC gets a high amount of protection.
An LLC makes expansion easier and seeking funding easier as well.
Having an LLC means gaining a lot of credibility amongst the employees, partners, vendors, and even the potential customers.
It is very easy to sell of an LLC.
What is DBA?

Now moving to the DBA. A DBA, also called Doing Business As, is referred to a trade name or an assumed business name. It is basically a fictitious business that is built by an individual who wants to operate business trades under a separate name without the need of creating a business entity.

In fact, using your legal name to do business doesn't even require for you to register a DBA in many of the states in the USA. Nonetheless, a DBA is known as a fictitious name that is usually needed when a partnership or sole proprietorship chooses to get into business under a different name that their own legal names.

Let us say that your name is John Black, and you want to do business as John Black, there isn't a need for you to register your business as a DBA. But in case you choose to do business as "John's Professional Services," then in most of the states in the USA, you would have to register this name as a DBA.

The DBAs are not just restricted to the partnerships and sole proprietorships. In case you decide to form an LLC and your LLC wants to do business using another name other than the legal name of the LLC (that is the name that you registered the LLC. For instance, ABC LLC.), you would have to register the other name as a DBA for your business so that you can use it to do business under that name.

Benefits of DBA

Well, unlike the LLC, if you decide to register a DBA, you need to know that it has something different to offer when it comes to its benefits. To begin with, it will:

Leave the liability with the individual who registers the DBA.
Not become a separate legal business entity.
A DBA is advantageous mostly if you are conducting business under an assumed name. Let us take an example; in case you have a website that provides freelance services. The DBA would allow you to legally conduct business under the domain name. In short, you are allowed to run a business under the fictitious name legally.
One main benefit of a DBA is that once you conduct business under an assumed name, you can easily have your company incorporated under the DBA name, if you wish.
Difference between DBA & LLC

Now that you know all about the benefits you get if you form an LLC and if you register a DBA, let us get into the differences between then in details. To begin with, if you are about to register a DBA, the cost of it would be much less than that of when you form an LLC.

Basically, the sole proprietorships that do not want to form an LLC and pay the multiple different fees can choose to register a DBA. Through this, they can still promote their business and brand. Moreover, choosing a DBA means that you would not have to encounter many legal procedures and registrations. And since LLC is a separate legal entity in the eyes of the law, it has to follow many rules and comply with the various requirements.

Let us get a bit deeper into the differences in both:

#1 Register a DBA/Form an LLC

The LLC is a legal entity that is formed under the state laws, and these laws vary from state to state. And you can form an LLC as soon as they file for the Articles of Organization with the office of the Secretary of State within the state in which you choose to form the LLC. The name you choose has to be unique and can be checked for its availability in on the website of the Secretary of State.

Once the LLC has been formed, in case there is any change in the address, service, or membership, it is important for the owner to report all the changed to the Secretary of State's office. Other than that, the owner would have to file an annual report that holds all the crucial financial and business details of the company.

Furthermore, the name of the LLC would last forever unless and until the business is liquified. And once the LLC is formed, the owner can easily file for a DBA to conduct business under another name other than the registered LLC business name.

Registering a DBA

The main idea behind registering a DBA is that the identity and business transactions remain transparent for the owner and the company. To be clear, the official name of the business doesn't change. Instead, it just allows the company to use a new name when doing business. Moreover, to register a DBA, you would need just a few documents unlike the number of documents needed when you form an LLC.

In fact, the owner would have to file a Certificate of Assumed Name with the register of deeds in the county where the company would do business. Just to be clear, you might need a few more documents in some states or you might have to register a DBA with the Secretary of State or corporations. Also, in case your company is already a foreign corporation or an LLC, then you might need to give some additional documents during the registration at the state level.


#2 Taxation

In an LLC, the members can choose the way they want to be taxed. The choices they have includes partnership, corporation or even as a sole proprietorship. Moreover, the LLC members also owe the Medicare and Social Security taxes. But these taxes can be paid via the self employment tax form of the members.

Also, the LLC can easily enjoy many tax deductions that a DBA cannot. On the other hand, a DBA has no special tax status, which means that the owner has to pay taxes along with their own tax filings.

#3 Protection

One of the things that has been mentioned about the difference between an LLC and a DBA is the protection factor. In a DBA, you do not get any liability protection while in the LLC you get unlimited protection. So basically, if your business gets sued, your personal assets would not be at risk in an LLC.

With a DBA, even though you are able to hire your name, you cannot hide your actual identity from anyone. This means that if you are sued and you are not an LLC, then your personal liabilities would be at risk. This is only if your company is a sole proprietorship or a partnership and you have decided to register a DBA for it.

How can IncParadise help you?

Choosing between the idea to register a DBA or to form an LLC is one of the biggest decisions every company has to make. And since forming an LLC is costly, many do choose to register a DBA instead. But then it does not offer you with the limited liability protection, which is also an important consideration when starting a business. So, the choice depends entirely on how you would run the business and the one that would be the most suitable for you.

With all clear about what an LLC is and what a DBA is, you can now make your choice. In case you want to open an LLC, then you would have to register it with the government. This means that you would need to incorporate your company in your state. Well, you need not worry about it. IncParadise can help you with it. Contact us to know more!