Question to Tomas: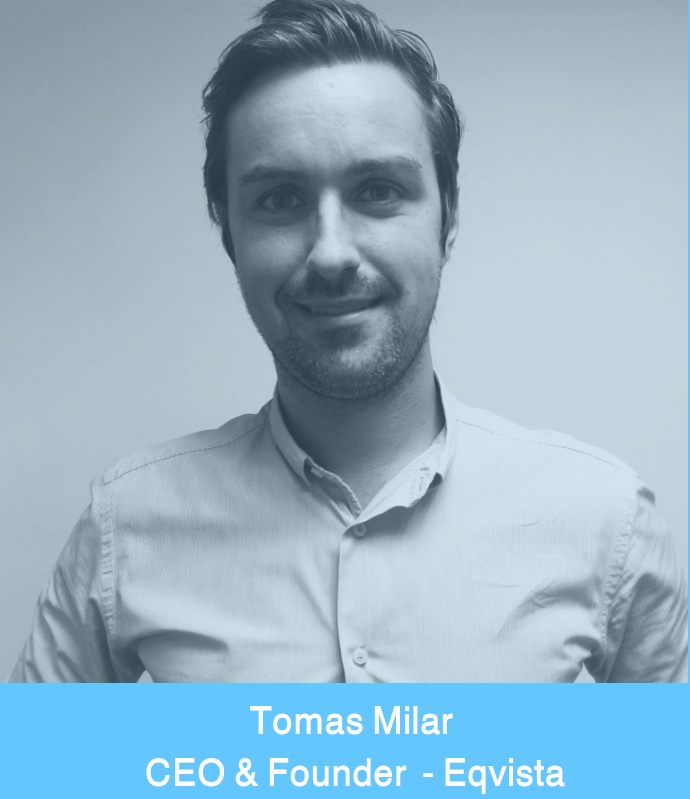 Hello Tomas, it's a great pleasure to interview you again and this time as a team we are very happy to get to know about your new project launch "Eqvista". Could you please tell us more about Eqvista and the services it offers?
Tomas:
Thank you very much and I'm also very happy to meet you all again. And, yes I'm very proud and happy to talk about our new project "Eqvista" which is another initiative from IncParadise (EastBiz, Inc.) and Startupr. Eqvista is a full-on dedicated equity management software especially for startups and companies that allows investors and company shareholders to track and manage their activities and also helps in making intelligent company equity decisions.
Question to Philipp:
Hello Philipp, welcome to this special Q&A session. Would you like to introduce yourself and tell us more about Eqvista?
Philipp:
Hi, and thanks for having me here. I'm Philipp Kishkovarov, Chief Technology Officer for Eqvsita project. Yes, as Tomas said Eqvista will be a great technology platform for companies especially for startups receiving any investments (pre-seed, seed, series) to manage and record their equity activities easily and accurately. Also, we are enabling blockchain technology via this platform that helps to capture all the shareholder activities with precision. This is just for the Delaware and Wyoming states where the blockchain (distributed ledger) is permitted by the state's regulations.
Question to Philipp: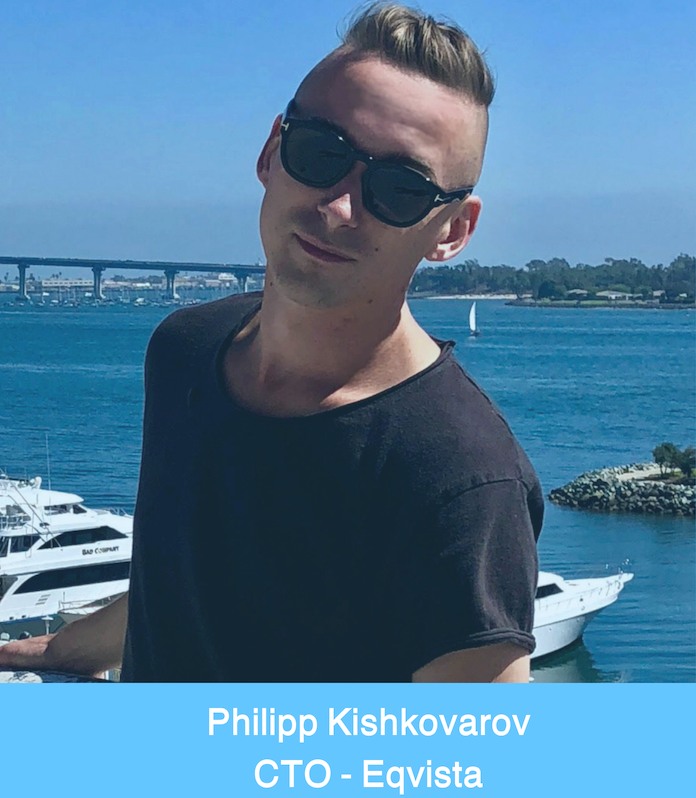 Great, and it sounds awesome. Could you also tell us some advantages of using Eqvista.
Philipp:
Usually, business owners spend more time and money on company accounts, lawyers and other experts to manage their equity shares or to perform other related filings. Eqvista can play that role, through our dedicated platform. Eqvista makes it easy for business owners to handle their cap table and allow them manage their company equity shares and activities in a very cost-effective way. As we may already know, doing these type of activities manually pose a risk of many mistakes that cause waste of both money and time for a company. Since Eqvista is a completely automatic software which uses blockchain technology anyone can handle these activities easily with little or no errors.
Update (8.28.2019): Blockchain is available just for some of our clients and it's on special request.
Question to Tomas:
Can you share with us some key features and services Eqvista offers now?
Tomas:
Currently, our new platform will help business owners file for any company legally registered in any jurisdiction and can also manage their issuing of shares in a very transparent way. Other corporate actions like dividends and stock splits can be easily calculated through Eqvista platform. We 100% care about the privacy of our customers and we don't rely on any 3rd party services or databases. Our cap table management solutions will help you track and manage your entire records easily.
Question to Tomas:
Lastly, why do you think Eqvista will be an ideal platform for startup owners when they have many other options in this industry?
Tomas:
We always try to deliver great customer experience through our products. Eqvista, is one example of such experience. Our core value is to help our clients right from starting a company; often assisting them with filing their company with other companies around the world. We also undertake other activities including Cap table management, and other tedious filings. Our aim is to simplify these corporate processes so as to free business owners to concentrate on growing their business.
Thank you very much, Tomas and Philipp for this quick chat session and we wish you all the best with Eqvista.
If anyone wants to know more, visit: Eqvista website